The architects of seamless
The terms UX and UI design (they stand for user experience and user interface) often crop up in the digital world, but they can seem mysterious to those outside the sector. Our writer Caroline Courtois went directly to the source to find out more.

UX focuses on the content addressing the needs and the problems of the users, while UI focuses on the visual design.
What does a UX/UI designer do?
Minji Kwak, content strategist at photography app VSCO: A UX/UI designer creates the experiences people have when interacting with an app, website, or software. We solve the problems people may encounter when using a product. We brainstorm ideal product experiences, and we collaborate with people like engineers, product managers, and researchers to bring together an ideal people-oriented experience. The tangible results are things like app screens, interactions and copy. My specific focus as a content strategist is around the content experience, so things like strategizing the flow and the hierarchy of information and actions, naming products, setting voice and tone standards, and writing app copy.
Frank Romagosa, senior design researcher at online insurance startup HiRoad.com: At its core the UX researcher gathers in-depth insight into what people need, want and desire, in order to guide and influence the way companies imagine, build and evaluate products and services. UX research aims to enable simple and transformative people-centered experiences.
Prisca Bernard, UX director at home sales and rental service Seloger.com: UX and UI work together to design web and mobile-based products and to enable the creation of an interface. Roughly speaking, UX focuses on the content addressing the needs and the problems of the users, while UI focuses on the visual design.
Anne-Audrey Goudry, UI designer at design agency Niji: To build a product or service that's easy to use, the UX designer researches the needs and pain points of the user in order to make informed choices about the structure, the navigation, the content and the hierarchy of information. The UI enables the visual identity.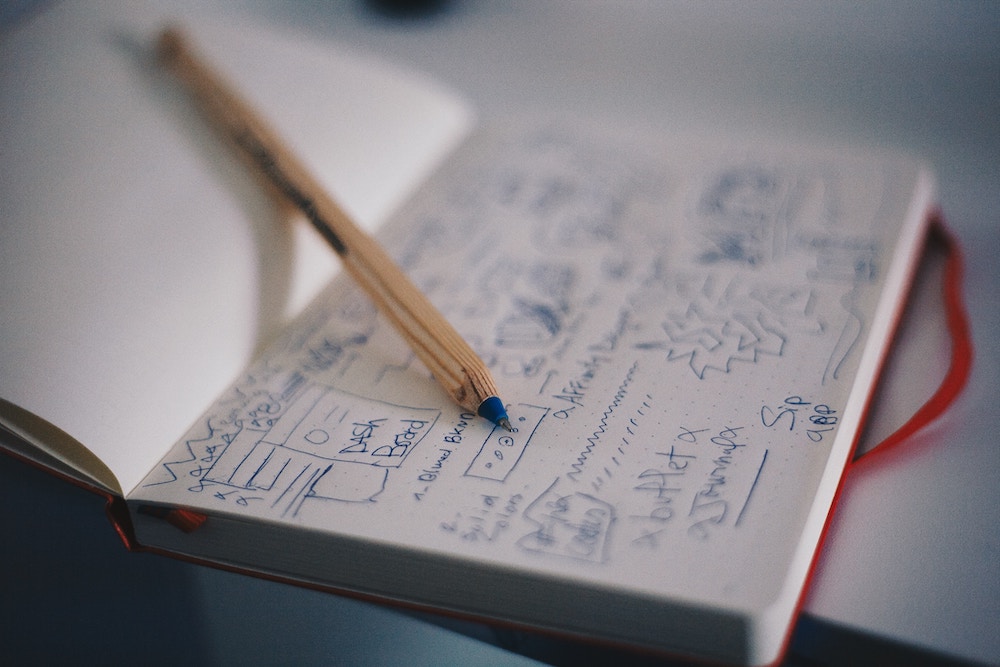 What core skills are required to do your job?
Minji:
Collaboration: UX is just one part of building a product, so we collaborate with other disciplines constantly. Consistent communication, team alignment, and status updates are crucial to making sure the team is building a product holistically.
Creativity and craft: UX design is part science, part art. Creativity and craft are necessary to create elegant and simple experiences that are intuitive, distinctive and fun to use.
Analytical skills: Data or research-backed design decisions help build experiences that are driven by actual usage or reactions, and not by gut judgment or individual bias.
Empathy: At the heart of our job is a focus on being the "voice" of the users. Digital experiences can often feel confusing or robotic. Our job is to empathize with the end user by putting ourselves in their shoes.
Frank: Empathy for people, passion for understanding business challenges, a relentless hunger for what's coming next and a commitment to improving what already exists.
Prisca: Empathy is essential to design people-centered experiences. Curiosity is also necessary: UX asks questions to make informed design choices. Collaborative spirit is also key as we work with many different disciplines. Last but not least, rigor is a must-have as design is complex.


Anne-Audrey: Strong analytical skills, empathy – and humbleness because a designer can't be an expert in everything.
I realized I loved applying my psychology background to tangible problem solving.
How did you arrive in your current role?
Minji: I studied communication and consumer psychology. I initially wanted to become a foreign affairs or fashion industry journalist. After a few internships in fashion, I decided it wasn't for me. At the same time, I saw a lot of peers and friends going into tech. I applied to the Content Strategy Fellowship at Facebook, and after a week with the team and learning more about content strategy/UX design, I realized I loved applying my psychology background to tangible problem solving. I started a job on the design team at Facebook after graduating. I moved on to Uber, then to VSCO, where I'm excited about helping to build the content strategy practice into the design team.
Frank: Committed to social anthropology, I turned down an academic post to work for a small research and design firm that joined human insight to creativity and business acumen. I've always tried to have a role in the ever-evolving ways that research, design and strategy come together create new value in the world.
Prisca: I hold a BA in psychology and a Master's in ergonomics. I started as an ergonomist for Alten, a global engineering and technology consulting company, then four years later joined Niji as a UX designer and manager, working for a broad range of clients. After five years, I felt it was time to concentrate on one product. I joined SeLoger Group as director of UX, working on web, mobile and extranet for B2B clients and managing both UX and UI.

Anne-Audrey: I spent two years in a visual communication program and graduated with a BA in multimedia and technology, followed by a Master's in editing and digital creation. I started as an art director and transitioned into a UX role.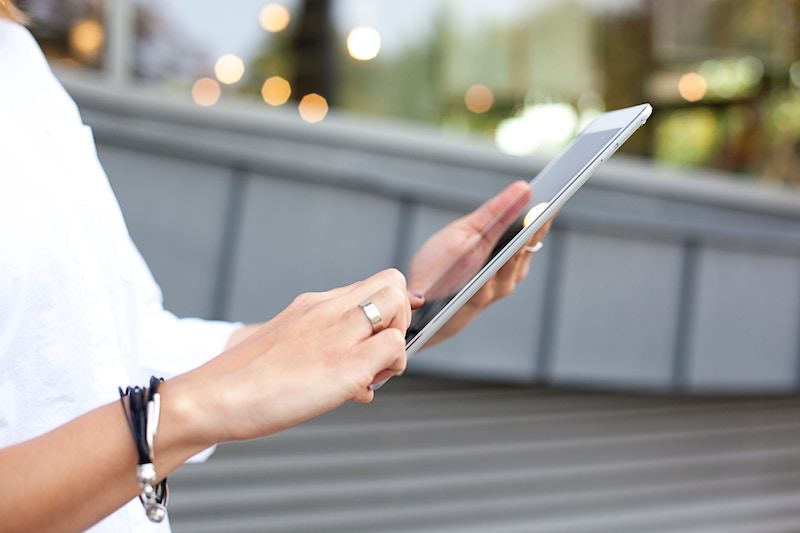 How does the role fit in with the rest of your team?
Minji: On the larger product team, a content strategist is a more specialized design role that works with other design roles to deliver the results mentioned earlier, as well as working on internationalizing UX content. We also work closely with marketing teams to make sure the in-product UX or copy matches up to what may go out in marketing content.
Frank: My company is a small, privately funded start-up. Our mission is to help technology build a future for people by reimagining industries. Our first challenge is auto insurance. As a senior UX researcher I work closely with my design colleagues to plan and carry out research that can guide and inspire a variety of directions for our product. Research can take many forms, but my role always concerns experience and visual design, content strategy and data science.
Prisca: My role is twofold: I'm a teamwork facilitator setting up objectives, methodologies, tools and workflows. And I'm responsible for the global product experience. My role is about sharing the vision of the product to the teams, establishing user research methodologies, orienting the visual aspect of the product and, most importantly, ensuring that the user journey is fluid across all touchpoints.
Anne-Audrey: The designer has a pivotal role between the client, the user, the copywriter, SEO/SEA, art director and developers to ensure a seamless experience.
Before UX designer became the norm in France, the preferred term was "ergonomist".
How has the job evolved since you started out?
Minji: I think initially people in the industry saw content strategists or designers as people who were there to just "write nice copy" or "make this product pretty." But now it seems the industry has more understanding of the systematic and strategic thinking we bring into shaping a product. Instead of just being handed product specifications or rigid constraints, we're now getting "a seat at the table" to speak to overall product vision and advocate for the user.
Frank: I joined the firm only two months ago. We are an agile shop, so the work has been fast-paced and always exciting.
Prisca: Before UX designer became the norm in France, the preferred term was "ergonomist". As digital and mobile audiences grew, UX became a sought-after skill for companies and was seen as multipurpose, embracing UI, coding and a digital culture. The good news is that there are a multitude of roles and profiles behind the term UX. The bad news is that there are quite a few imposters claiming to be UX designers without having the skills. I also believe that the success of UX has left UI behind – yet the visual aspect is essential, because it brings the emotional dimension that allows you to stand out in the competitive digital world.
Anne-Audrey: I started out as an art director and when UX became the hot job on the market, my scope as an art director reduced, so I decided to evolve, with visual design skills as complementary to my UX job.
The constant collaborative spirit is coupled with a deeply felt sense of mission
What is the most challenging aspect of the job? And the most satisfying?
Minji: The most challenging aspect is managing all the different product stakeholders, constraints, and goals. Being pulled into 20 different directions when designing an experience can be challenging, since it's sometimes impossible to balance all of them without having to carefully weigh a tradeoff.
The most satisfying is going into a user interview and seeing that something your team has worked on gets a positive reaction from the user – whether they feel safer, they find the experience really intuitive, or they just enjoy using the product. At VSCO, I've especially enjoyed being able to work on products that help people express themselves and grow their creativity. My coworkers are also passionate about the creative space, so when we get good feedback from our users we're all stoked.
Frank: The most challenging (but not so bad) aspect of being a young firm is that processes that might be more established at older and larger businesses are being created as we go along. The most satisfying? So much! The constant collaborative spirit is coupled with a deeply felt sense of mission. I've never felt such a powerful camaraderie, fostered by the constant and engaging presence of our founders.
Prisca: The most challenging is not being able to make an impact on the experience right away…The most satisfying is seeing the impact of what we do through users' feedback and through data. And finally, since each new project comes with its unique set of challenges, the concerns are never the same!
Anne-Audrey: The most challenging aspect is building a simple and fluid experience for clients and users. The unglamorous part of the job is that the efforts provided to make that experience are invisible. The integration of many different disciplines is also a challenge. The most satisfying moment for me is when my clients realize that design is much more than putting a visually stunning product out there in the market.