The social media revolution has paved the way for new creative possibilities, strategies and jobs. One of the most high profile – and arguably one of the most effective – is influencer marketing. To learn more about this relatively new field, we spoke to some specialists: Marine Montironi, head of influence at We are Social; Jessica Richards, global head of social at Havas Media, and Jean Bart, content creative at Sid Lee Montreal. Here's what they had to say.
I always try to see if the ideas can be elevated.
What does your role entail?
Jessica: I am responsible for the global social media practice at Havas Media Group. This entails setting the framework for how we manage strategy, paid media, content best practice, influencer/talent management and analytics within social media. Our team helps clients determine the best approach for their brand and guides them on how to integrate this work into a larger marketing effort.
Jean: When I'm coming up with ideas for a brief, I always try to see if the ideas can be elevated and pushed further with the use of platforms or a voice other than the client's. How can I send my message using someone else's voice?
How does this differ from traditional strategy planning and PR?
Jessica: It depends on the context, but strategic planning is generally more holistic and omnichannel, and PR typically focuses on the communication and reputation aspect of the business. The way we approach social media is inclusive of those items but also involves finding talent (celebrity to micro-influencer), developing a platform strategy (Twitter vs. Instagram vs. TikTok), and identifying brand guidelines for content messaging aligned to a detailed media distribution plan.
Marine: At We Are Social we believe that creative ideas are where influencers and brands can find common ground. For this reason we strongly believe that co-creation is the way forward, bringing together our creative teams and influencers to get the brightest ideas. And this is how it really differs I think. Creative content creation.
How did you get started and how did you wind up where you are now?
Marine: I started as an influencer myself. I was a communication student and I was learning how to create content on social media, using a blog, YouTube and so on. After my studies, I joined We Are Social in 2014 as a community manager and very quickly started including influencer campaigns in our client proposals.
Jean: Before working in an agency, I was a rapper and a TV and online magazine contributor, so my relationship with brands kind of started from the other end of things, as an influencer. After that, I worked freelance for different brands to create their content and build their online presence. Then I joined Sid Lee in Montreal, where I'm now a senior content creator.
Jessica: I started my career via a number of internships while I was in college: an in house ad agency, a radio station and a PR internship. When I graduated I was lucky enough to be able to stay with the agency where I did my PR internship. Then I was given an opportunity to transition to a digital start-up in digital strategy and media planning, which is where I began working with social media platforms and bloggers. In 2014 when advertising in social was advancing I was asked to start a group for the US. In the last two months, I was asked to take on the global role.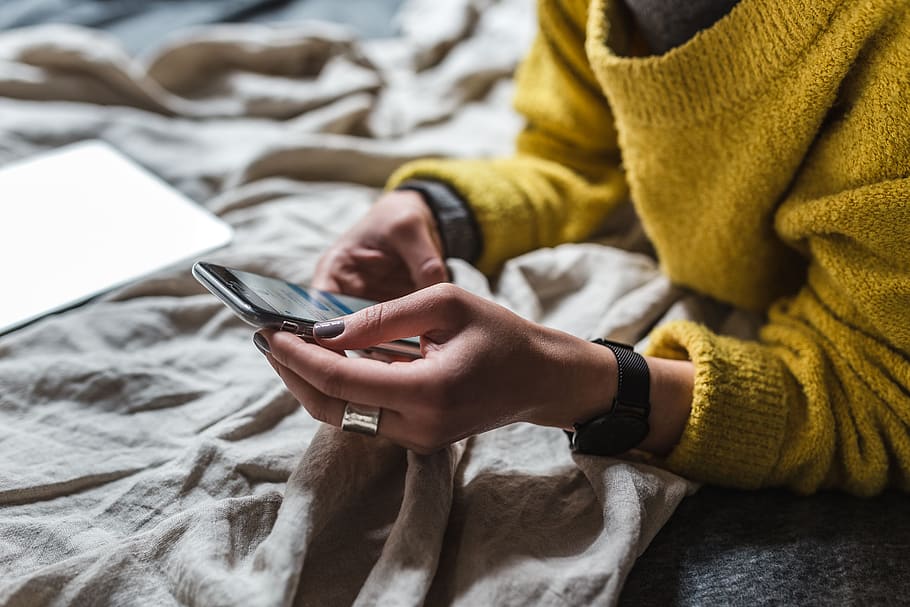 When the idea excites the creator, their community is engaged.
What sort of qualifications and experience do you need for the job?
Jessica: An eye for understanding business, curiosity, and the ability to adapt and change as the work does, which is sometimes very quickly. Also, willingness to admit you don't know everything and being humble enough to accept advice and learn from others in the field.
Jean: Stay current with new trends and consume as much content as possible. Contrary to some environments, where you always work with the same person because you had a good experience, here you have to change things up.
What are the challenges and satisfactions of your position?
Jessica: With so much change, it can be challenging to anticipate what will happen next. It's also still a new space, so you learn as you go and there can be mistakes. However, each time you learn and make one more positive advancement in the work you're creating. That said, my biggest satisfaction is watching the team and the amazing passionate people in this business create meaningful work for the brands we support.
Jean: It's a thin line between a brand that connects with its target audience and another that looks like it's trying too hard. That can be negative for the brand, but even more so for the creator we chose. When the idea excites the creator, their community is engaged and the results are there for the brand; that's when I'm happy and know that we've strengthened the relationship of trust with the influencer.
What metrics do you use to measure success?
Jean: Depending on the project, obviously I look at the usual metrics such as the engagement rate, an increase in followers, etc. But beyond that, if I can step into the consumer's shoes and engage with the content in a natural way without it feeling forced, that means it's a success.
Marine: Like social media, we measure success with social media metrics such as reach, impressions, engagement, but also with the user-generated content produced, if possible. If the campaign is about creating traffic, we can also follow people with tracked links.
How can one grow in this field?
Jean: It's important to be both broad and picky. Have the passion to push the boundaries of your interests and take an interest in what people in other fields are doing. You never know what kind of super-niche content could eventually produce a partnership between a fan and a brand...Build your network. Don't treat your consumer like an idiot.
Jessica: You can grow by not just setting strict guardrails for what you feel is expected. If you go beyond the work by being curious and wanting to change, you'll see the greatest success. I'd also recommend finding a mentor, someone to learn from and who is invested in your growth, as much as you are.
If it doesn't feel forced, that means it's a success.