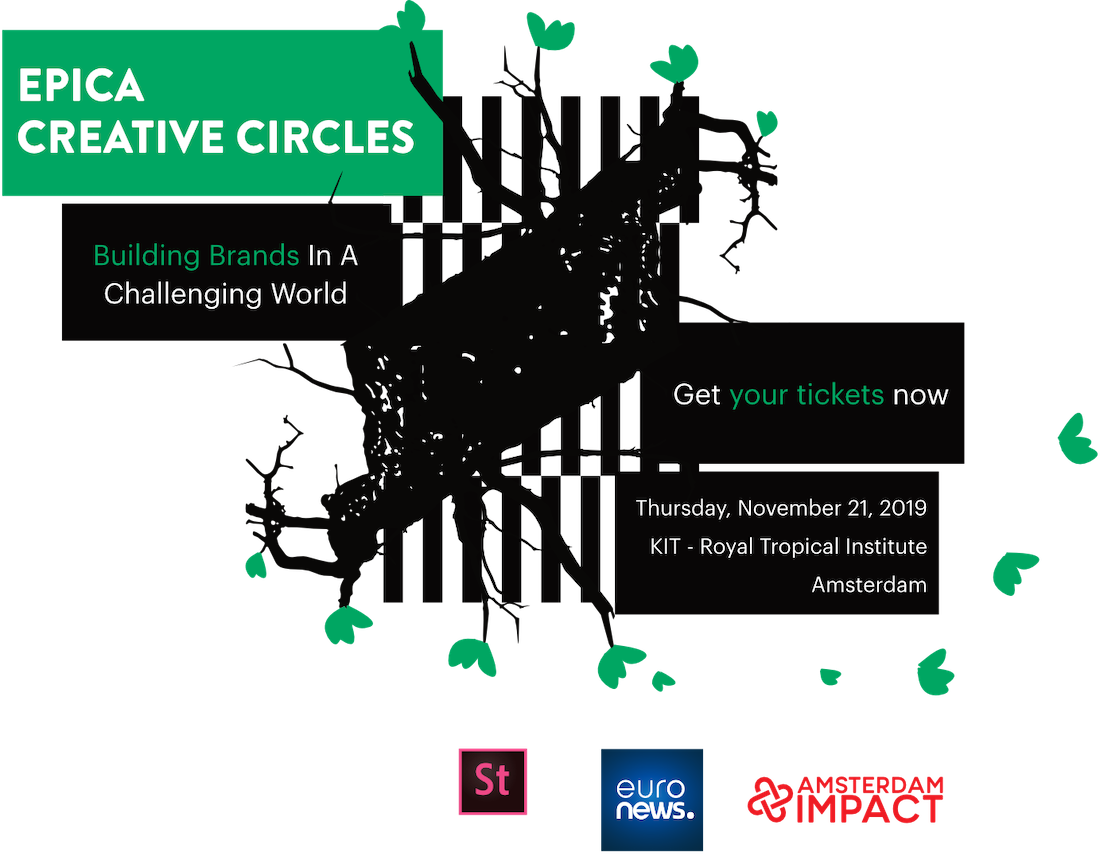 Epica Creative Circles 2019
---

Preceding the Epica Awards Show, the Creative Circles will be hosted in Amsterdam, Thursday November 21st, 2019
Building Brands In A Challenging World
A day of workshops, keynotes and more.

How to flip the age of uncertainty into one of opportunity? We live in an unstable era. Whether it's from economic trends, disruptive new business models, shifting consumer habits, or the tension between creativity and technology, agencies and brands face daunting challenges. During the Epica Creative Circles we will embark on a voyage of dialogue and discovery with innovative brands, young creators, start-ups, and today's creative leaders. The aim is to work with young and innovative thinkers to devise the purpose-driven solutions that will help us all to progress.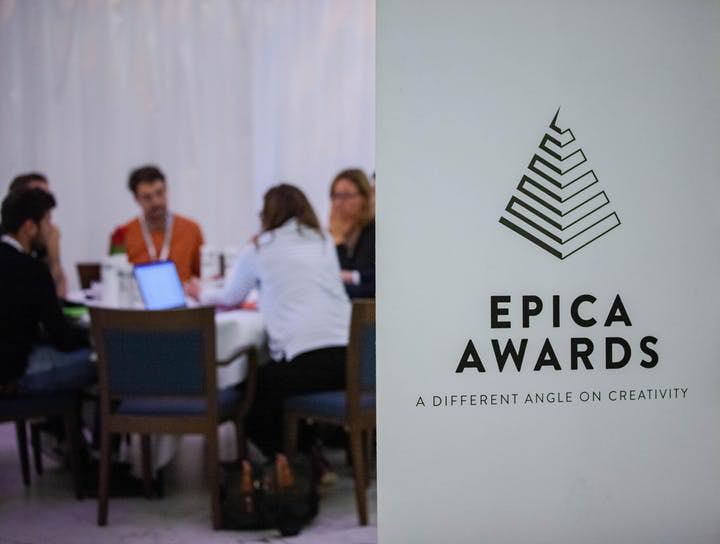 When and where?
Thursday, November 21, 2019
from 10.00 - 17.45 hours
KIT - Royal Tropical Institute
Mauritskade 63
1092 AD Amsterdam
The Netherlands
About the Creative Circles - round table sessions
There will be 10 industry vertical tables, led by facilitators from the Impact Hub network of entrepreneurs. Each table will comprise around 10 people representing brands, creative, media, journalists and talent, as well a host. Each industry round table will discuss how it can transform for an unstable era. Our partnership with One Young World will enable us to place on every table some of the most innovative young leaders from around the world, bringing their fresh visions to the conversation.
How can I participate?
Interested in joining a selection of the world's leading advertising journalists, brand strategists, marketeers, young creators, start-ups and today's creative leaders? Book your seat at one of the tables HERE.
Interested in multiple seats or bigger involvement? Just send Kyra Roest an email and she will get back to you with all the details.

Line up
---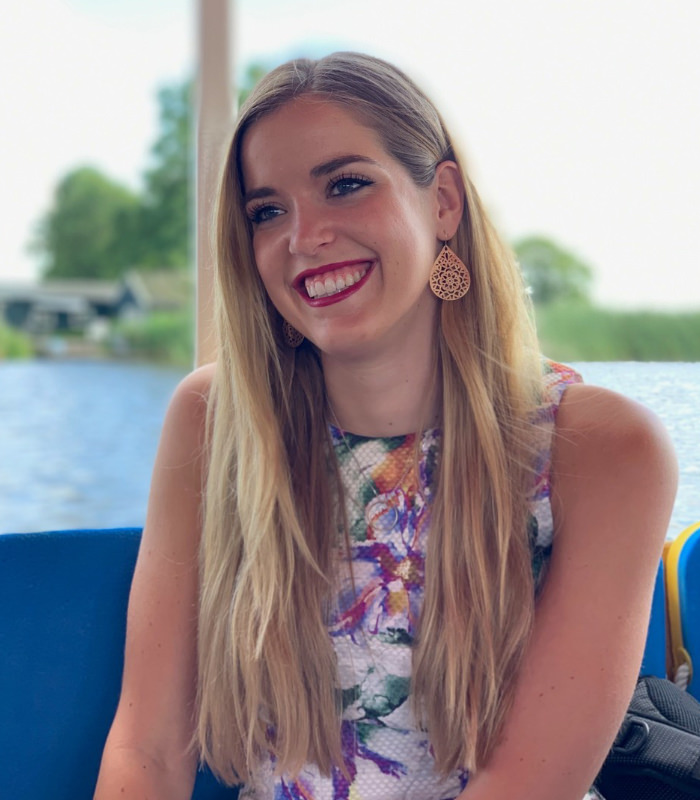 Sabine Reijm
Sea Going Green
Sabine Reijm is a sustainable tourism professional with a main focus in researching the current legislation within client's target areas to encourage the adoption of new practices that adhere to the newest policies. She studied tourism and international development and is specialized in the sociology of sustainable tourism development. Through her fieldwork she has developed a thorough understanding of the social, cultural and economic aspects of sustainability.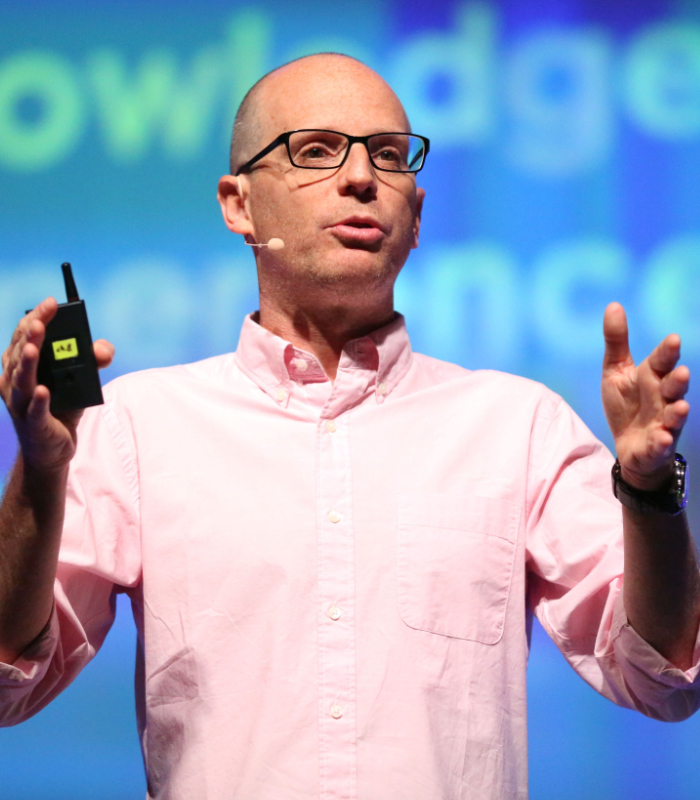 Ravid Kuperberg
Partner, The Mindscapes
Partner and structured creative thinking trainer in the field of brand communications, working with numerous advertising agencies and brands around the world. Ravid is a former advertising professional with 14 years of experience in strategic planning and creative development. He is a frequent keynote speaker and trainer at international marketing conferences and advertising festivals. Including recurring appearances at the prestigious Cannes Lions Festival in recent years.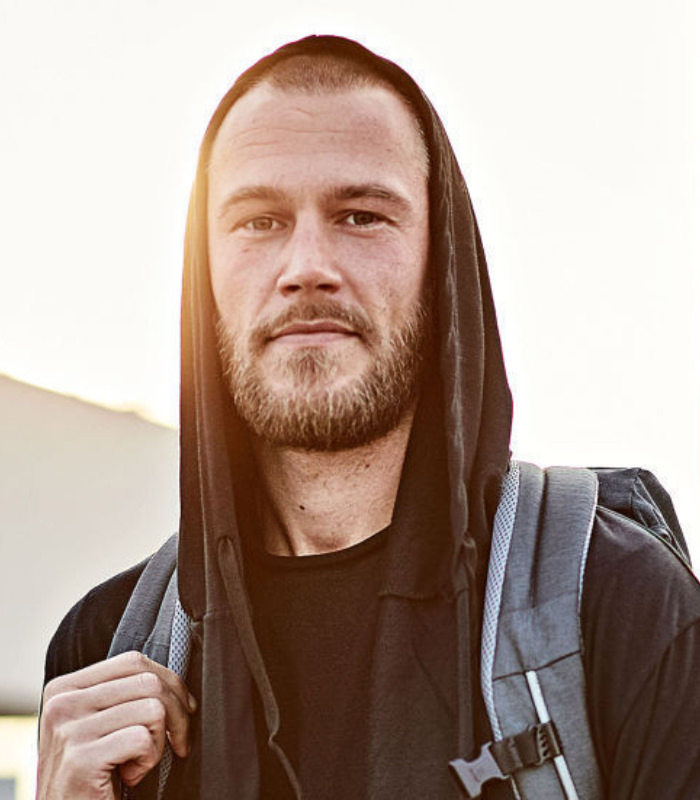 Lennard Hulsbos
Managing Director Netherlands and Partner, Manyone
Global Design Executive with focus on next generation design development; creating a sustainable socio-economic paradigm for future living, today. Led projects for Deutsche Telekom, Huawei, YNAP, Circle Economy, Uber.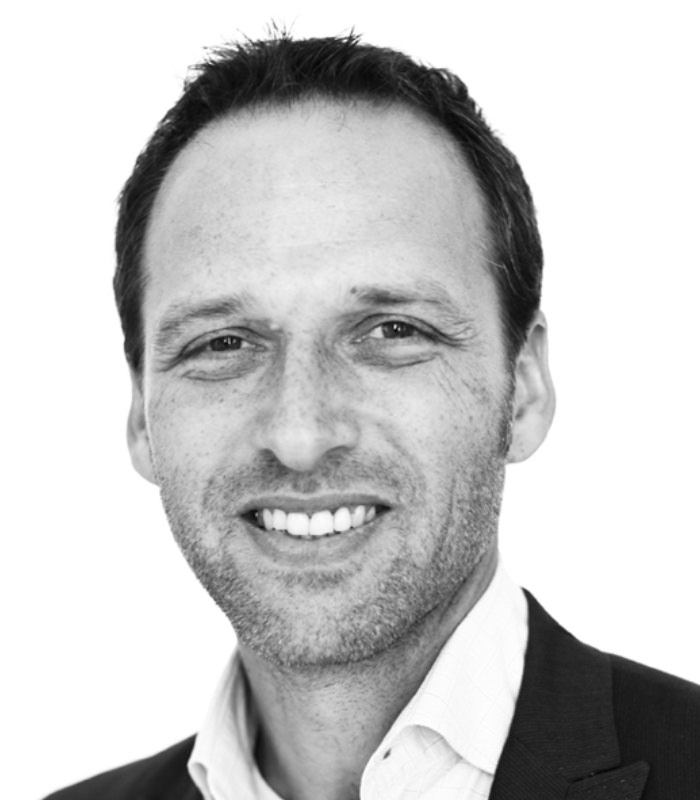 Jürgen Griesbeck
Co-Founder, Common Goal
A Schwab Foundation Fellow of the World Economic Forum and Ashoka Fellow, Jürgen is a believer in football as a force for social good and enabler of system change. From bringing rival gang members in Colombia together for a match to combat violence in Medellin (Fútbol por la Paz) to setting up a global NGO that connects and amplifies the impact of 'football for good' organisations from all over the world (Streetfootballworld Foundation), he has invested the past 25 years in building an entrepreneurial ecosystem and mobilising the football industry to efficiently contribute to scale the impact. His efforts have been noticed globally, amongst others by the World Economic Forum (Schwab Foundation Fellow), Ashoka, Beyond's Sports 'Inspirational 50' (next to Michelle Obama and Nelson Mandela), the Sport for Good Award and even his Holiness, the Pope.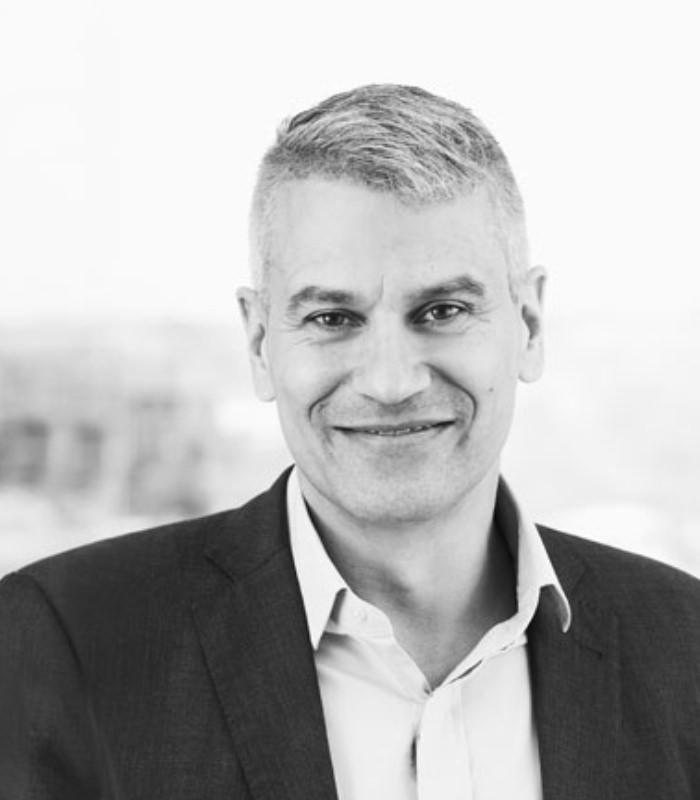 David Fellah
Co-CEO and Founder, Manyone
Seasoned design executive with a focus on building organisations that deliver world-class experience design and human centered business. Co-founder and former CEO of Designit.
Drs Nupur Kohli
Author and Medical Doctor
Drs. Nupur Kohli is an award winning Medical Doctor, strategic healthcare advisor, author, and internationally acclaimed speaker. She spoke twice at TEDx and is featured in more than 80 international media outlets in all formats. An M.D. from AMC Amsterdam and Business Fundamentals from Harvard Business School, USA, she is a Forbes under 30 Fellow 2018, supervisory board member UNICEF Netherlands, Vice Curator World Economic Forum Global Shapers, International Advisory Board member Amsterdam Economic Board and an Advisory Board member LAD/Royal Dutch Medical Association. She is former advisor healthcare at EY, founding director of healthcare advisory NIIS Healthcare and drnupurkohli.com. She is the author of a book on stress and productivity, Chill!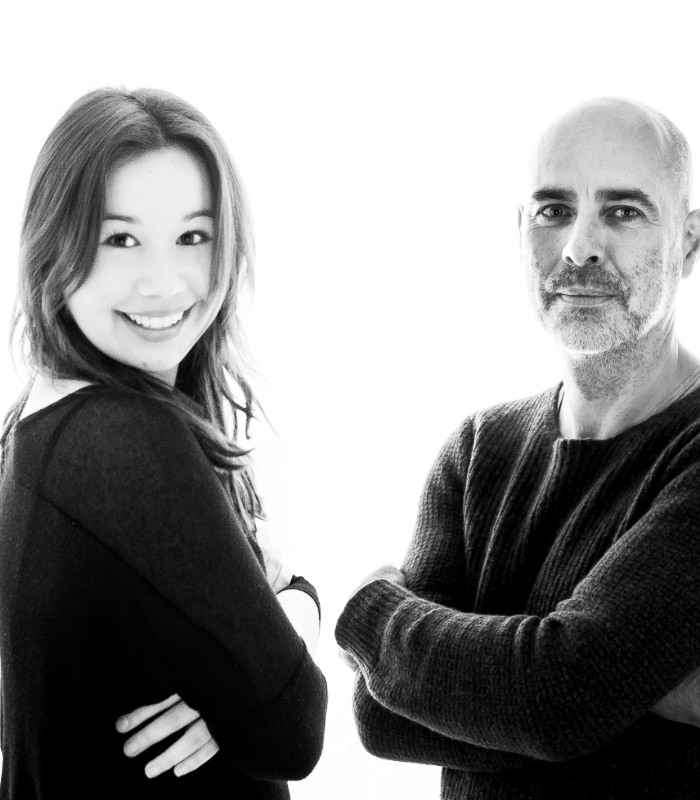 Rachel Kennedy and John Messom
Art Director and Creative Director, 180 Kingsday
Rachel Kennedy is an internationally awarded art director at 180 Kingsday. This year she was one of 15 women chosen globally to be a Cannes Lions See It Be It delegate. Rachel was featured on BadassGal.com in 2018, and among her multiple awards she was the 2017 Young Lions Netherlands winner and the 2015 National Advertising Awards winner. She was ranked among Strategy magazine's Top 10 art directors in Canada in 2014 and 2015.

John Messom began his career in 1987 at Saatchi & Saatchi, hired by the legendary Paul Arden as a copywriter before finding his true calling as an art director. In 1997, he joined revolutionary UK agency Howell Henry Chaldecott Lury. Two years later he returned to Saatchi & Saatchi to work for Dave Droga. In October 2001, he become one of the founding partners of Leith London, where their first award was a D&AD silver for the design of the company's identity. He two years as a creative director at Hurrel Moseley Dawson Grimmer, before leaving London in 2011 for 180 Amsterdam where he was reunited with former EMDG colleague Al Moseley. Since then he has worked as a creative director on two of the agency's largest clients: DHL and Qatar Airways. John has won over 70 awards at Cannes, D&AD, One Show, BTAA, Campaign Press and Poster and Creative Circle.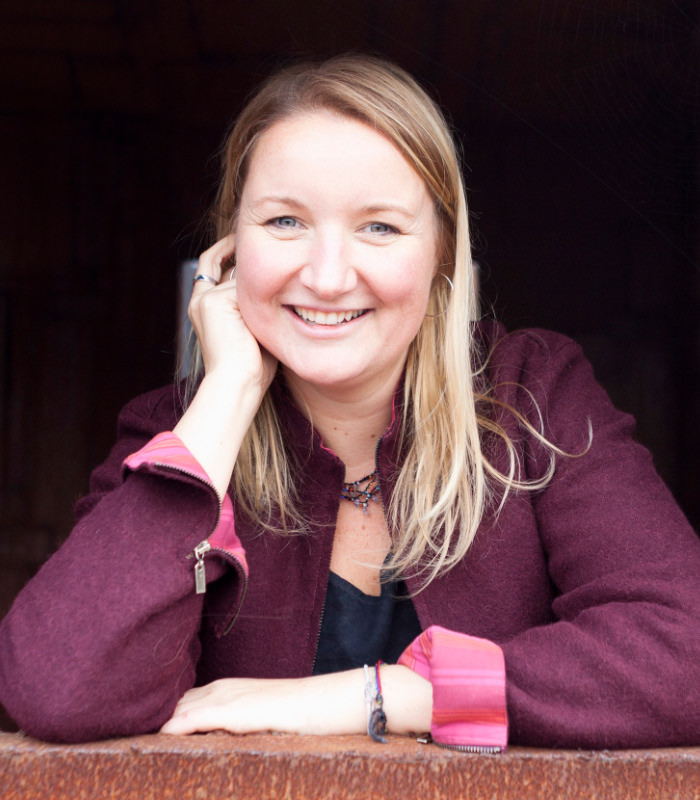 Tatiana Glad
Founder and director of Impact Hub Amsterdam
Tatiana is founder and director of Impact Hub Amsterdam, chair emeritus of the global Impact Hub Association Board, and cofounder of social enterprise Waterlution. She is an appointed expert to the City of Amsterdam's Action program on Social Entrepreneurship. With a corporate background, Tatiana is interested on how business is a vehicle for societal change.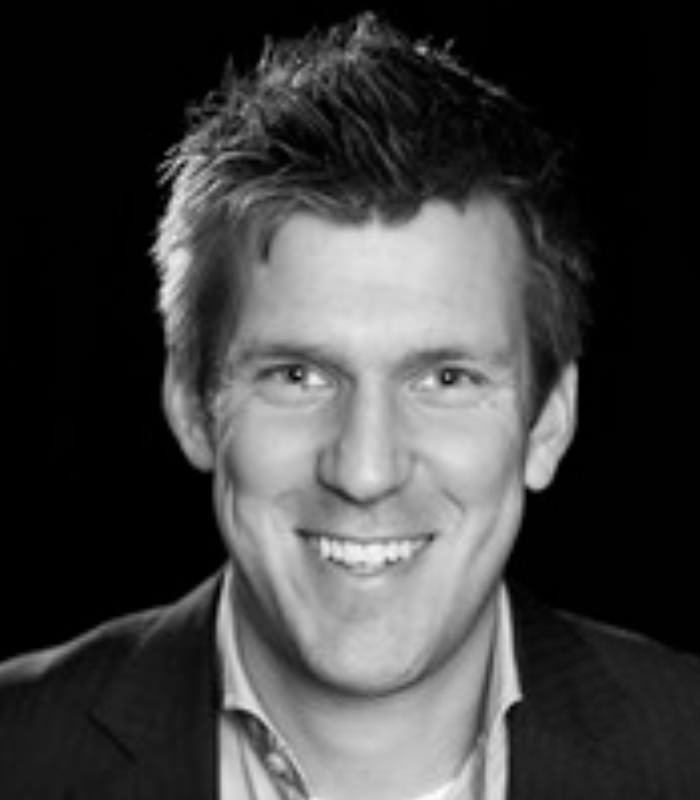 Cas Biesta
Head of Marketing & Brand Partnerships at AFC Ajax
Cas Biesta has been working for the Amsterdam-based football club AFC Ajax for the past 5 years. He started out as Head of Marketing where he was responsible for (digital) marketing and brand positioning. In those years his team introduced the For The Future positioning and won the biggest sponsorship award in The Netherlands with Ajax Esports, a new business unit to reach Gen X and Y. Sixth months ago Cas also became responsible for brand partnerships (sponsoring) because of the trend that partnerships are more about storytelling, performance marketing, creation, activations and content. Cas started his career at Triple Double, the biggest Dutch sports marketing agency, where he advised companies that wanted to use sport as a platform to reach business goals. Notably Cas started out his career as Producer and Editor at Endemol Sports and Eyeworks Sport covering the Dutch Eredivisie.
Panel ONE YOUNG WORLD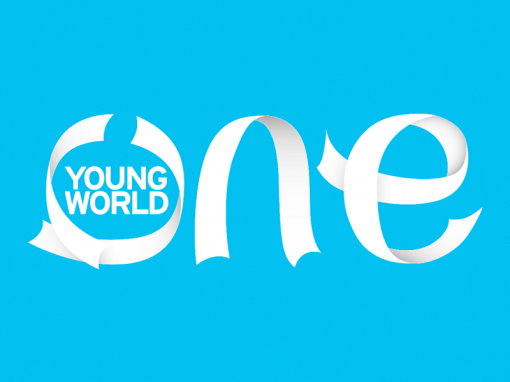 Bernhard Meier
Project Manager Product Electrification Smart Energy und Battery, Audi AG
Bernhard Meier works on e-mobility at Audi. With a background in industrial engineering and business economics, he is an expert in the field of battery systems and cells. As a smart energy specialist, he is ready for the challenges of future e-mobility ecosystems
Caritta Seppä
COO & Co-founder, Tespack
Caritta Seppa is the co-founder and COO of Tespack, based in Helsinki, Finland. Specialising in mobile energy, it creates smart wear products by combining the latest tech, IoT, solar and design. Its customers include Vodafone, Intersport and the UN. Caritta has an academic background in IR and public diplomacy and has written research publications about renewable energy for the Finnish Foreign Ministry. She was one of the organisers of the first Women in Tech event in Valencia in 2016. Caritta was named one of the Top 10 Entrepreneurs Under 30 2017 by the YE Global Youth Entrepreneur organisation, and that same year was selected as one of the Top 10 Women in Tech by WSC and Craig Newmark.
Solomon Elliott
Founder and CEO, The Student View
Solomon Elliott is the Founder and Chief Executive Officer of The Student View, a media literacy charity working to create a newsroom in every school and ensure that all young people become critical media consumers and creators. This is vital in an era of "fake news" and falling local newspaper coverage. Solomon studied history at the University of Cambridge and was trained as a journalist by Goldsmiths College School of Journalism. He is a Teach First 2014 English Ambassador. Solomon grew up in Mitcham, South London.

Program
---

Morning - Workshops
09:30-10:00 Registration for workshops
10:00-10:10 Short welcome word and intro by moderator, Andrew Moskos, Boom Chicago
10:10-10:40 Introductory talk + Q&A: Sabine Reijm, Sea Going Green
10:40-10:45 Short introduction workshops and division audience
10:45-12:00 Workshops (2 parallel) by Ravid Kuperberg, The Mindscapes and Lennard Hulsbos, Mayone

Transition
12:00-13:00 Lunch workshop participants
12:30-13:00 Registration additional attendees for afternoon program

Afternoon - Creative Circle
13:00-13:05 Welcome words by Kyra and Philippe, welcome by moderator Andrew Moskos, Boom Chicago and intro to the program theme.
13:05-13:10 Welcome words by Ellen Oetelmans, Amsterdam Impact
13:10-13:25 Opening speaker: Jürgen Griesbeck, Common Goal
13:25-13:40 David Fellah, ManyOne
13:40-14:15 Panel One Young World, with
Bernhard Meier, Audi
Caritta Seppä, Tespack
Solomon Elliott, The Student View
14:15-14:30 Drs Nupur Kohli
14:30-14:45 Rachel Kennedy and John Messum, 180 Kingsday
14:45-14:55 Tatiana Glad, Impact Hub
15:00-15:10 All participants to round tables
15:10-16:00 Round Tables
16:00-16:10 all attendees back into Mauritszaal
16:10-16:30 Feedback Round Tables, led byn moderator
16:30-16:55 Closing speaker: Cas Biesta, Ajax
16:55-18:00 Closing drinks in Troopen restaurant
Transition
18:00-19:00 Quick Epica diner in restaurant
19:00-20:00 registration guests Epica Awards (facility to freshen up for day guests)

Evening - Epica Awards Show
(tickets sold separately here)
20:00-23:00 Epica Awards
23:00-01:00 After party