Publications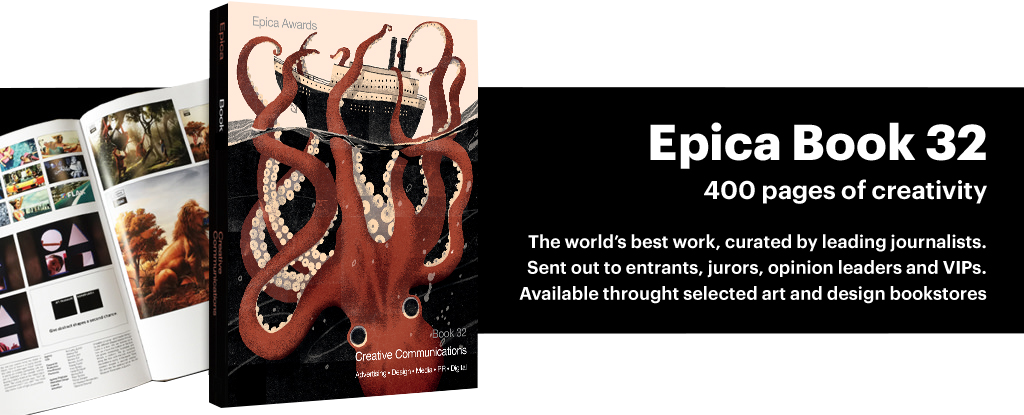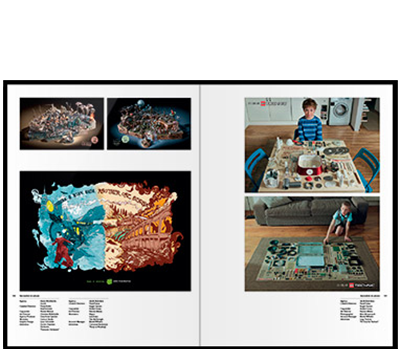 A bible of creativity
Have you got the "write" stuff? The Epica Book is a way of finding out. Our jury of writers on marketing, communications and creativity effectively chose all the work featured in its pages. In a digital world, the book is a lasting analogue record of the world's best commercial artistry.
Published by Bloomsbury – the London publisher that discovered Harry Potter – this annual dose of inspiration has become almost as hotly anticipated as the winners' list itself. That's because the book is more than a compendium of winning work and high-scoring entries. It also offers exclusive interviews and insights into the evolution of our industry. In this year's issue, highlights include:
The secret sauce behind McCann's creative leadership
How Forsman & Bodenfors conquered the world from Gothenburg
The backstage story of a daring Shiseido kiss
The German creatives highlighting remarkable women
Re-branding Los Angeles
Bringing JFK back to life
The foreword is by Stephan Vogel, Chief Creative Officer of Ogilvy EMEA. The cover illustration, "Chaos", is by artist Lisk Feng for franklyfluent global writers.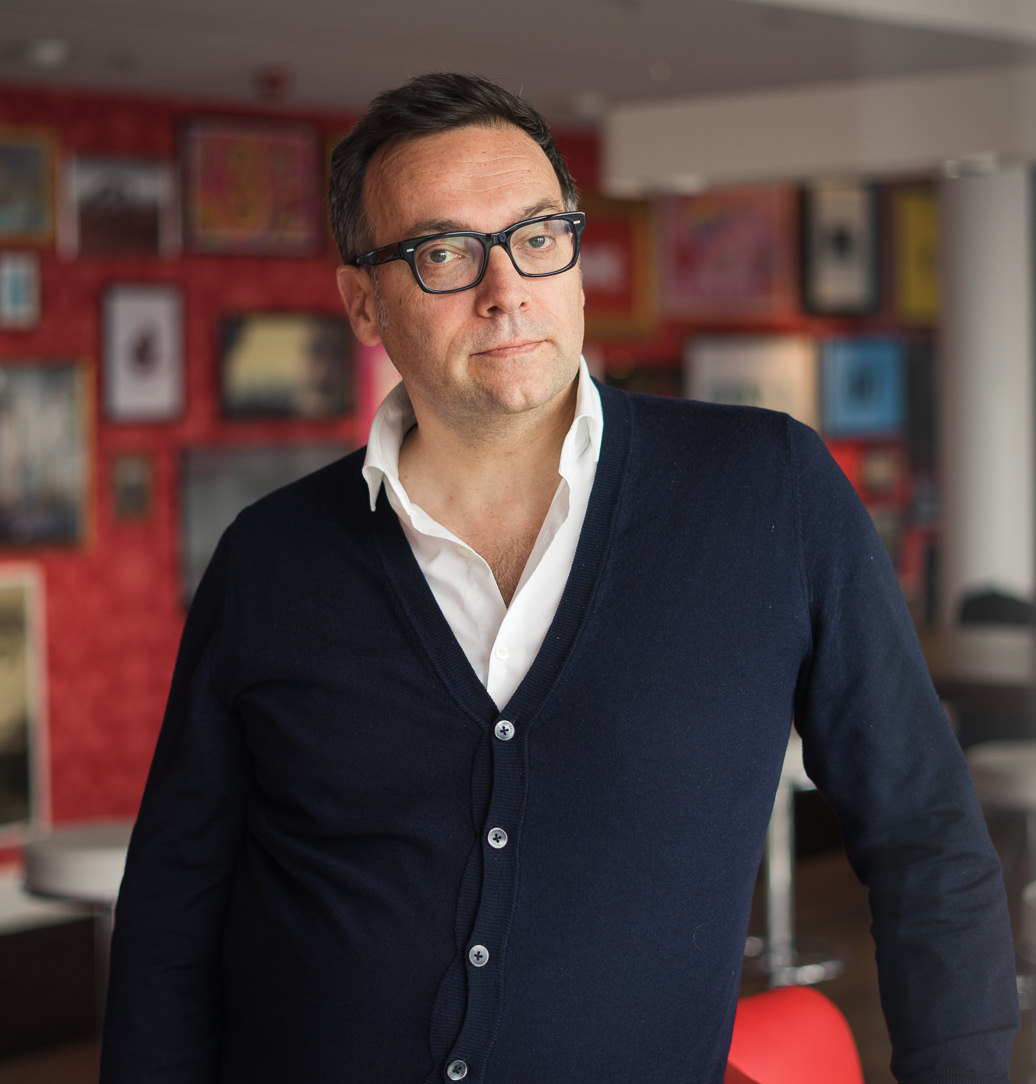 Sharing the magic
Welcome to Epica. Welcome to the exhibition of the best work in the world in 2018. Open the book and wander around with your eyes. And you will see that communication has changed a lot. And changed a lot of brands.
Advertising is not advertising any more. It has jumped out of the booked and paid media containers. Brand communication is no longer limited to commercial breaks in radio and TV. It's not caged in online banners or preroll ads. It's on the news. It's on social media. You see it, because a friend shared it. It's part of our lives. It's pop culture. It's famous.
Famous work is simple. And stays forever. In people's minds. In consumers' hearts. Famous work is iconic. It creates that one picture that is new. Never seen before. And tied to the brand eternally.
Famous work is work that stands out in the competition. And gets in the book. In the Epica Book that you are holding in your hands.
The important difference between this award book and any other: this selection was not made by creatives and ad people. It was made by journalists. Experienced journalists with their own point of view about what's relevant, what's strong, what's famous.

Welcome to famous, epic work. Welcome to Epica.
Stephan Vogel is Chief Creative Officer of Ogilvy EMEA
We're delighted to present you with our Epica Tributes. These e-books are our way to pay tribute to some of the brands and agencies that have been the most successful at Epica. Each of them contains all of the brand's or agency network's best Epica entries over the past few years. We hope you enjoy them.