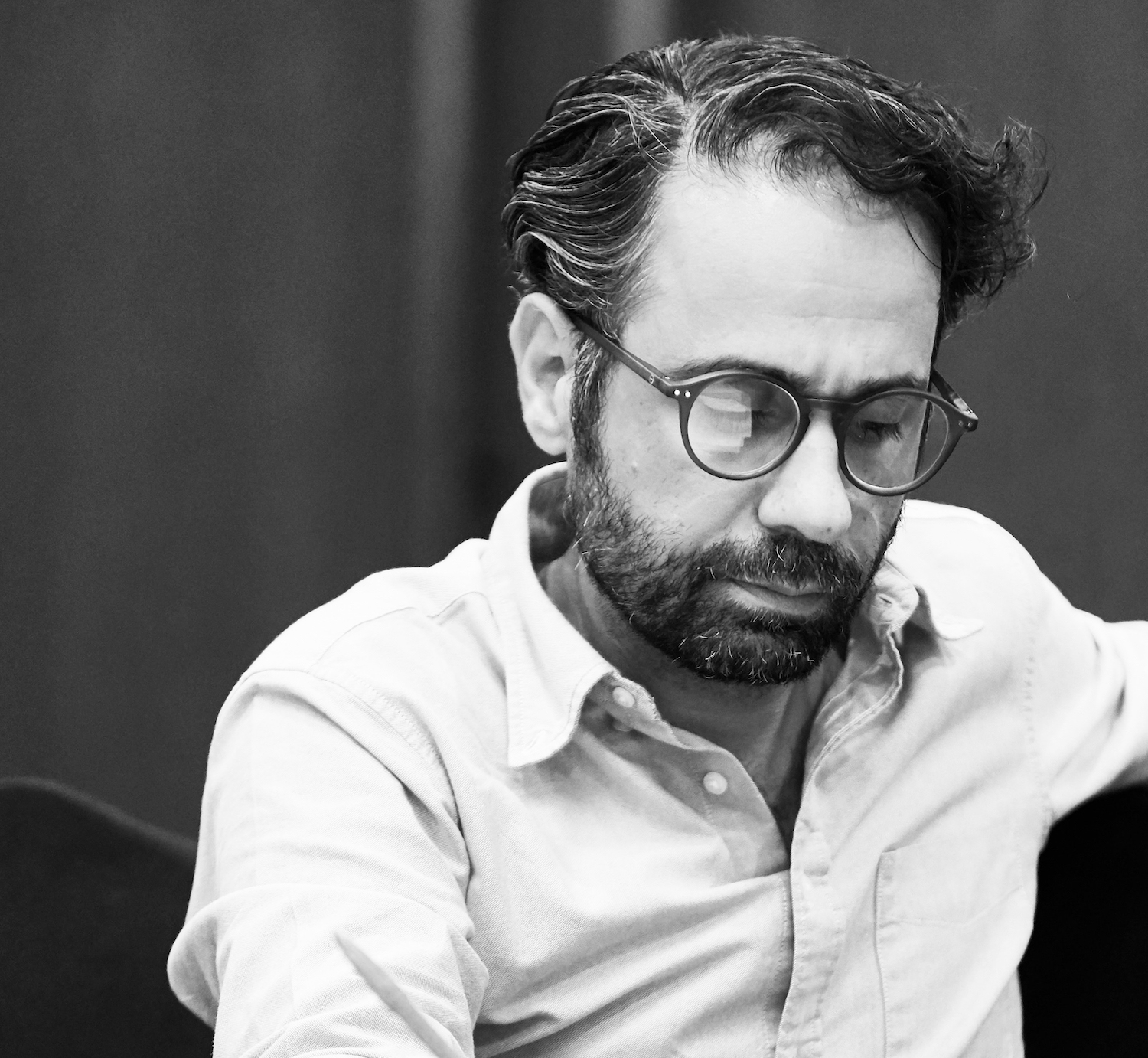 I met Ali Rez in the garden of a hotel in Sri Lanka after the local edition of the Epica Awards. This was back in March, but it seems like a century ago now. The day after I returned home, I was ordered to stay inside. Sri Lanka itself was locked down a few days later. The result is that Ali will always be linked in my mind with a historic event.
"That was the last trip I made before we went into lockdown here, too," he confirms. He's based in Dubai but travels a great deal as regional executive creative director for Middle East & Pakistan at Impact BBDO.
The Epica event included a seminar, during which Ali spoke about some of the cause-related work he's done, including the incredible – and heart-breaking – "Not A Bug Splat" project. When we chatted again over the phone recently, I asked him if it was hard to switch from important, world-shaking initiatives like that one to more straightforward commercial work for clients like Snickers?
"I'll be very honest: I got into advertising because I thought it was going to be a lot of fun, which it has been. So the commercial work is never boring – it's still fun, and Snickers is one of the most fun accounts to work on in the world. But I decided to make the CSR work a KPI: every year I would pick two or three different projects that were cause-related. And it just grew into this bigger thing along with the rest of the industry. It's now become almost a requirement for brands to put out some sort of work that does good."
He points out that "Truck Art Childfinder" – a piece I told him I particularly admired – was for a commercial client, Berger Paints. "It's not hard to go back to commercial work, it's just a different form of working. But I'm at a point in my life where I'd like to do more CRS work, and luckily that seems to be happening."
He agrees that brands are more open to it than they were ten years ago, if they feel the idea is feasible and, above all, if there's a strong connection with the brand.
From atoms to advertising
When I was prepping for the interview, I noted in Ali's biography that he'd switched from studying physics to working in advertising. How on earth did that come about?
"I went to school in Pakistan, and the tradition there is that you either end up going into the sciences or into commerce. Studying art isn't considered a very sound investment for parents – and advertising came within that framework of 'the arts'. Having said that, I was genuinely interested in physics."
He might have continued along that path had he not spotted an internship offer at an advertising agency. "I was just curious – I'd always been into art, so I thought I'd give it a shot for two months and see how I liked it. As you can tell, I really enjoyed it."
Now the advertising bug had sunk its tiny teeth in, it wouldn't let go. He made his choice while sitting for his final physics exam. "I thought, 'I'm not going to do this.' So instead of completing my paper, I drew a sketch on it and handed that in. You can imagine what my parents went through at this point."
Fortunately they came around and allowed him to study art, first locally and then in San Francisco, where he also had his first agency experiences.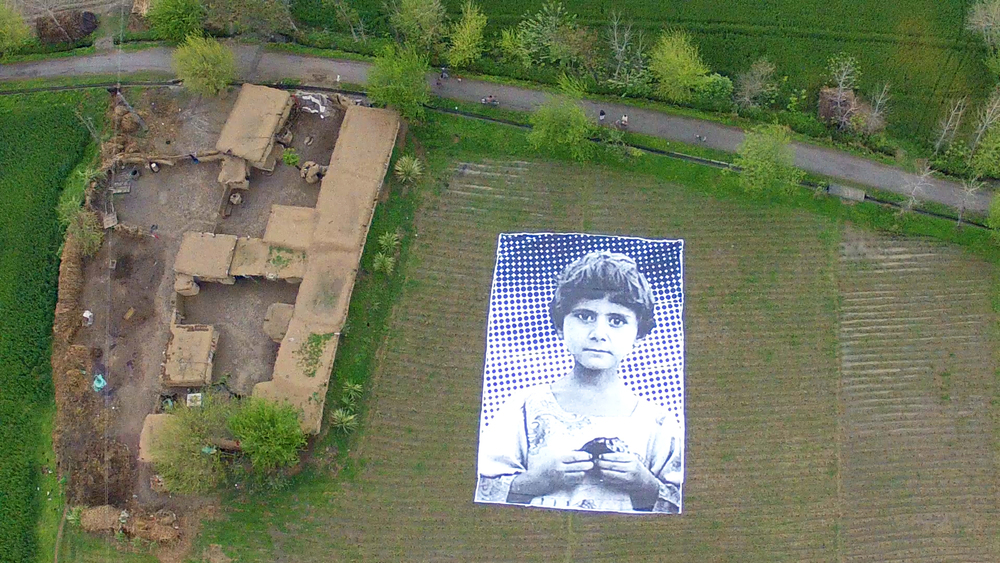 If you like travel, this is an amazing region to be in. You're very much at the centre of a lot of interesting places.
A hub at a tipping point
"I'm so glad I had that brainwave, if I can call it that, because I really like what I do." He quotes the Bengali writer Rabindranath Tagore: "Things that are meant for you will come to you if you create the capacity to receive them." Luck helps, he adds, but you have to open the door to it.
The next big step came when he got a job at Y&R in 2000, where he worked for more than eight years. "That was a huge learning experience for me. I worked for some really amazing people – legends in San Francisco." Among his achievements there, he helped Adobe launch PDF software to business and built the brand's fame.
The other note that pops out in Ali's biography is that he moved to the Middle East "on a quest for adventure". What specifically attracted him to the region?
"Travel has always been important for me – my dad worked in the airline industry – and although my heritage is from Pakistan I hadn't actually seen much of the region, so it intrigued me," he says. "Plus, it offered different cultures and a different manner of working."
When he arrived, the area was rich with opportunity. "The Middle East was rising – a lot of smaller agencies had done some really cool work here. It felt similar to Singapore, Hong Kong and parts of the Far East in the 1990s, when agencies started doing a lot of great work and the whole region suddenly boomed creatively. I felt that the Middle East was just starting to do that."
The region still fascinates him. "I'm really happy to be here, because it's such a hub. If you like travel, this is an amazing region to be in. You're very much at the centre of a lot of interesting places."
The Dubai advantage
Places where, culturally speaking, restrictions on advertising vary wildly from, say, Saudi Arabia to Lebanon. How does he navigate those sensitivities?
"It's a constant learning process. If you look at the region from Pakistan to Egypt and Lebanon, clearly there are differences. For example the Arabic spoken in the UAE is different from the one in Egypt. There are even differences within the UAE itself, so I'm constantly integrating all those nuances."
Dubai has an international feel, he remarks, including the way brands communicate. English is widely spoken. "Occasionally you'll do something that's culturally relevant, but most of the time it doesn't have to adhere to a specific culture. It's more a case of ensuring that everyone is addressed correctly."
Ali has made an outsized contribution to raising the game of advertising in the Middle East, reaping plenty of awards along the way. How does he feel about awards in general?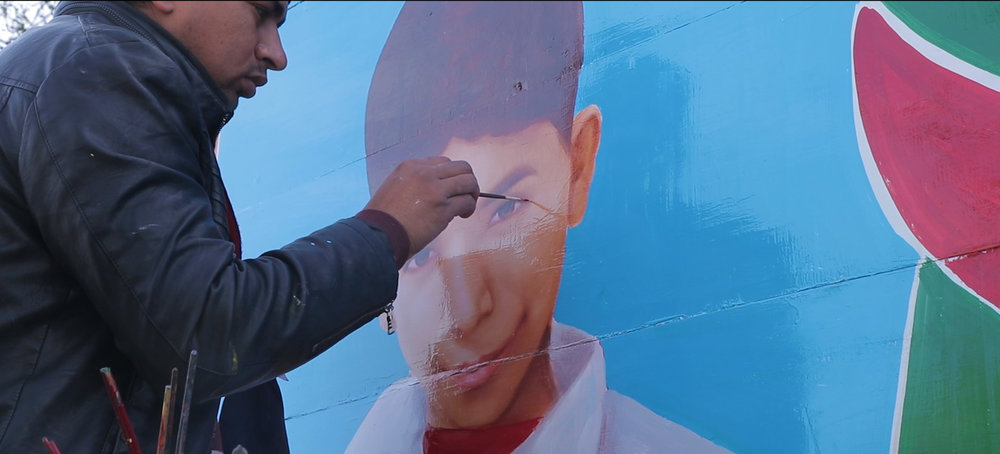 Awards drive envy and inspiration
"They're very important for several reasons, the most obvious being that they inspire us to do better. They give us a platform to keep track of what other people are doing. When I see great work at an awards show I come back envious and wanting to match that standard. Which works really well not only for the agency, but also for the brands I'm working for. We encourage younger people to go to awards shows to build that same drive into them."
We end the conversation by wondering when we'll start travelling again. Before lockdown, Ali was on a plane pretty much every week. He's recently tried to cut down on personal travel to spend more time with his family.
"I realised I needed to do something when we were passing a store that sold luggage and my son, who's three, said, 'Daddy, do you want to go in there?' That was the image he had of me! I also hope that moving forward we'll do less work travel. We've seen how much can be done online."
He still aspires to visiting every country in the world, however. "Right now I'm at 131."
Over 130 countries and more than 400 awards – not a bad tally so far.