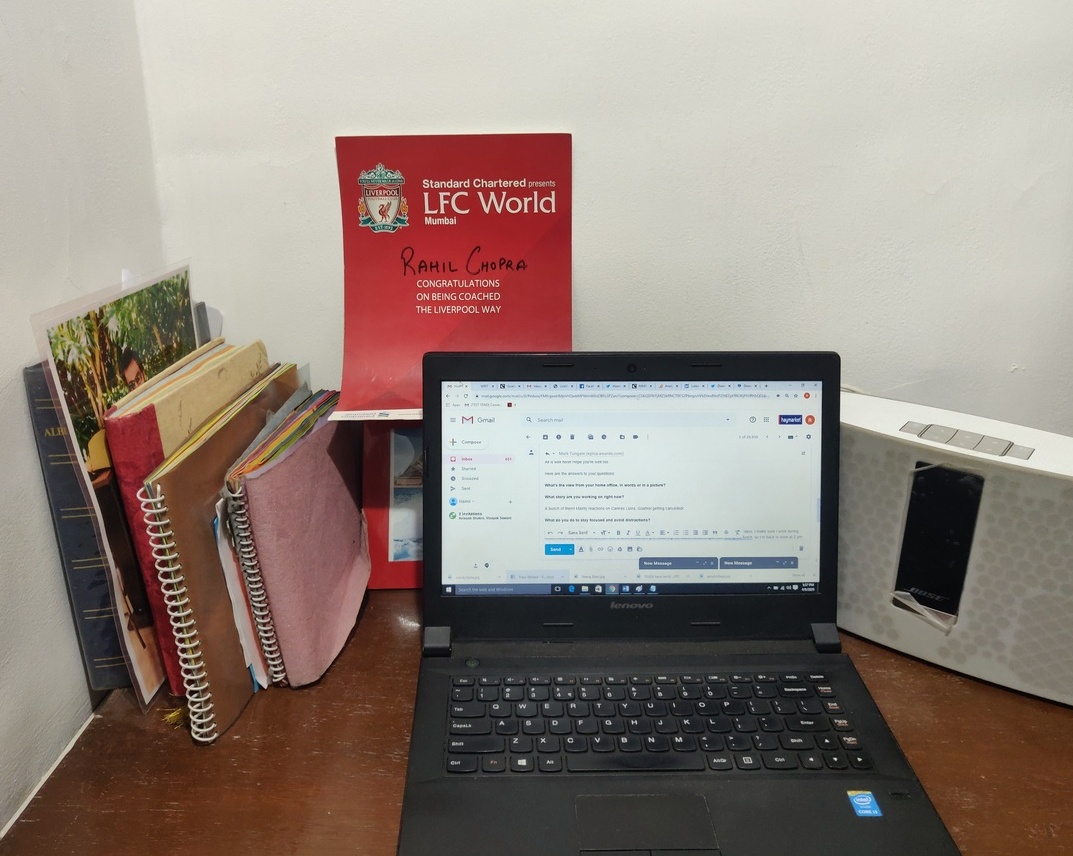 What's the view from your home office, in words or in a picture?
I have a fixed office desk at home, to make sure I don't take my work back home! See picture
What story are you working on right now?
A bunch of them! Mainly reactions on Cannes Lions, Goafest getting cancelled.


What do you do to stay focused and avoid distractions?
Have a set routine. It was difficult to develop one during the first week of the lockout in India. But since the last 10 days, I make sure I work during office hours only. Start work at 9 am with a lunch break at 1 pm. Cleaning the dishes takes longer than eating the lunch, so I'm back to work at 2 pm. Resisting the afternoon siesta is the biggest challenge, but I've been doing fine so far!
The crisis has inspired a lot of creativity. What ad or social media post in India has impressed you?
Brands are doing a great job in India. Whether it's monetary help or other help, they're all in the forefront. In terms of ads – love what [dairy cooperative] Amul has done. Generating fresh content for channels has been an issue, so we've got Doordarshan (a government run channel in India), carrying re-runs of [classic TV series] Ramayan (pictured right) and Mahabharat. Amul carried on the classic mode by running their old campaigns during the show!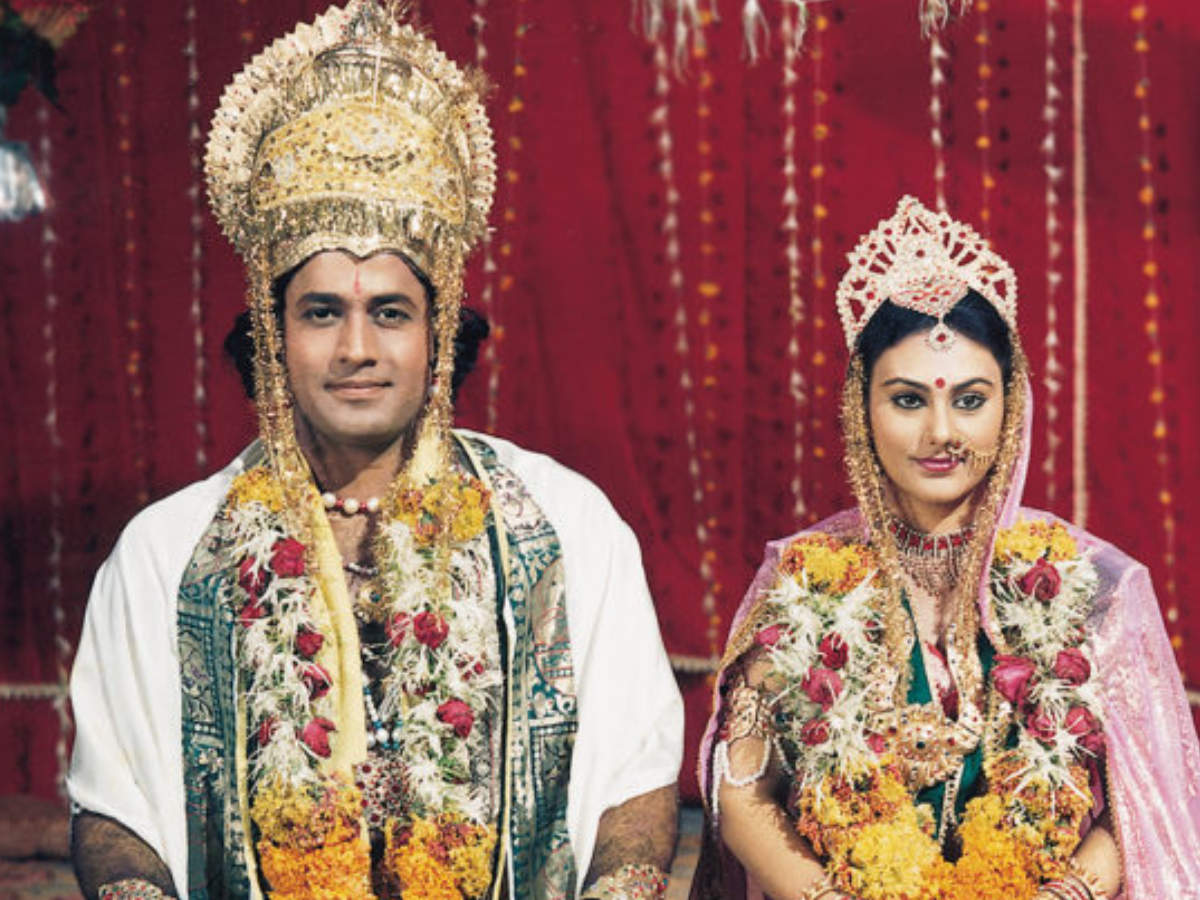 We need to set and follow deadlines
What's your top tip for adapting to the situation, either professionally or personally?
Comes back to having a set routine. There could be distractions, but then they're in the office too. Here, it could be a family member – in the office it's a colleague who drops by for a chat, but we need to set and follow deadlines.
Recommend a book that will take our minds off the situation.
Not reading anything right now, but listening to a lot of music! Tuning into different radio channels from different parts of the world using TuneIn Radio. It's not helping me take my mind off the situation though, as all of them have updates of the Covid situation in their country!