Amidst a globetrotting success story, the award-winning creative returns to Madrid to begin a new chapter at McCann Spain.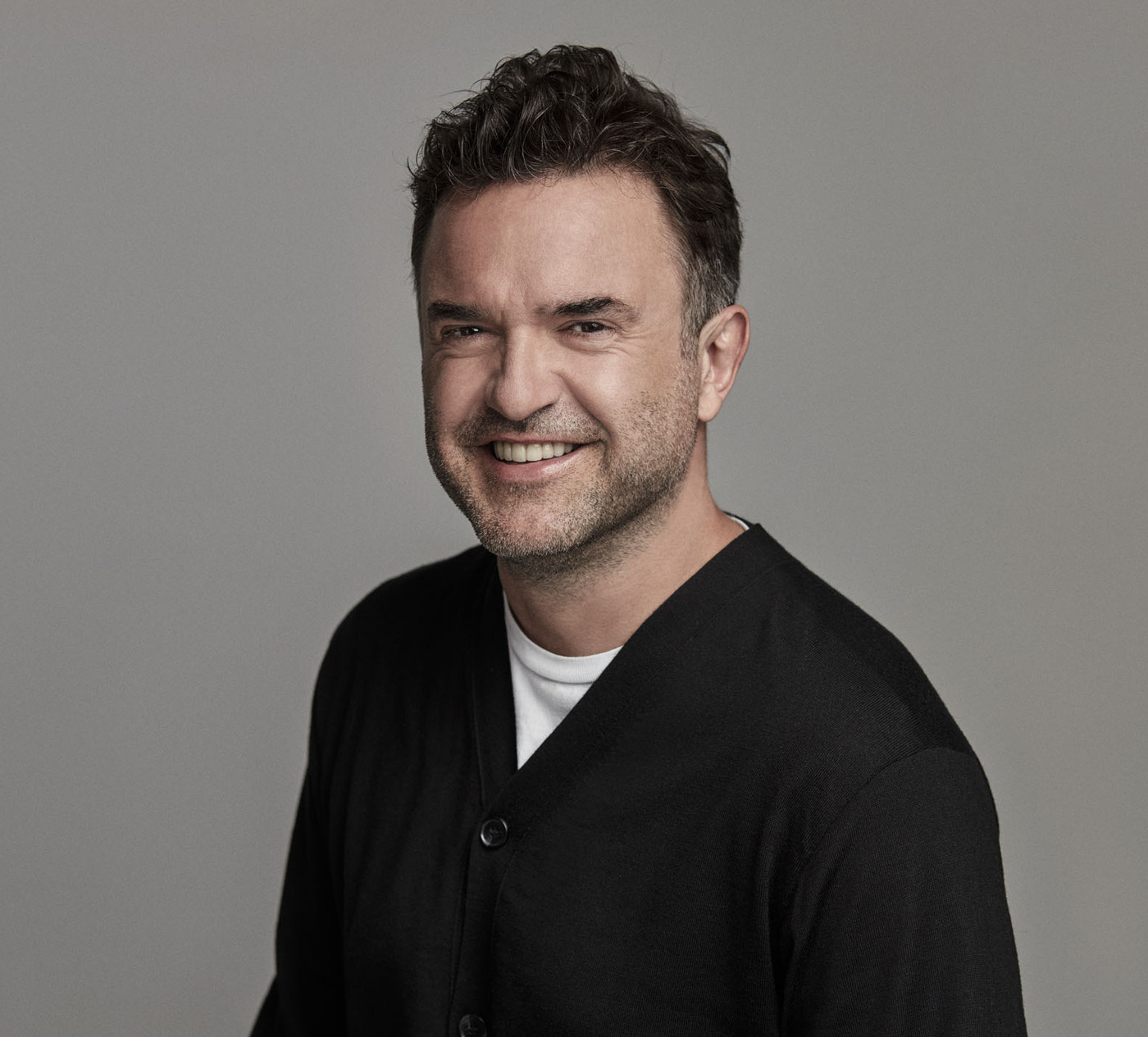 There are probably quite a few creatives who like to chat about the merits of Hemingway and Orwell versus Proust – but it doesn't happen every day. Still, that's what I ended up talking about with the ebullient Emiliano Gonzalez De Pietri, who's just become chief creative officer at McCann Spain and chief creative integration officer at McCann Worldgroup there. The move puts Emiliano firmly on Hemingway territory in Madrid.
He has serious writing chops, having started out as a reporter before switching to advertising. His Spanish father was a newspaper cartoonist, so he saw the inside of newsrooms at an early age. "I really liked the atmosphere," he says. "And I grew up reading non-fiction books like In Cold Blood, by Truman Capote. Hemingway, Orwell…they were all reporters. They had a huge impact on me: I wanted to be like them."
He studied at the Sarah Lawrence College, a New York liberal arts school with a great writing program, with every intention of becoming a career journalist. Initially, when he returned to Spain, things began to work out. But after playing Watson to an investigative reporter for a while, taking his senior's raw material and turning it into compelling copy, he became disillusioned.
"A great story would be killed by someone in a distant office somewhere, because of some commercial or political conflict," he says. "After all the idealistic talk about seeking the truth, that broke my heart a little. Plus, I was working long hours and not making much money. So I thought maybe it was time for a change."
An old school friend, who happened to be the owner of the production company Garlic, urged him to consider advertising – and helped him get an interview at Young & Rubicam. Suddenly, he was plunged into a new life as an advertising copywriter.
It has to be said that he comes from a creative background. His Italian mother was a theatre actress – and also his greatest critic. She was tough on his dad, too, and the house often resonated with, let's say, creative differences. "Whenever I published a story as a journalist, she would have tons of feedback. 'It's way too long, you have a tendency to over-write, you're in love with your writing. You don't want to be Marcel Proust – you need to be like Hemingway, who wrote like a machine-gun.' And so on. The truth is, she was right. I think she knows this, but she made me a better writer."
The negative criticism also steeled him to the more traumatic moments of advertising, when your work is "dissected, poked around or even torn apart – and you have to take it with a straight face". At the same time, as he had learned at home, "if you absorb the feedback and change things, they're often much better".
Before his latest post he worked for almost eight years at Grey, where he led its agencies in Peru and Colombia to creative glory, before rising to senior roles in New York and London. In 2019 his team won a Glass Lion at Cannes for Gillette's ground-breaking content series "The First Shave", a trans-gender rite of passage.
"It was Gillette's acknowledgement that there are different ways of becoming a man. But there's only one way of knowing you've made it – and that's the day you shave for the first time. It's such a universal idea, but so central to the identity of Gillette, that we felt the brand had the right to make this statement."
At McCann he succeeds chief creative officer Mónica Moro, officially the most admired creative in Spain. No pressure, then! But Emiliano finds his new role appealing for a number of reasons. "From my point of view there are two ways to look at McCann. One is globally, at a network level, and the other is very specifically Spanish. As a network…well, what is there to say? Network of the Year at Cannes; amazing, consistent work for huge brands, done by some of the people I admire the most in this industry…Being able to collaborate with them is a huge perk in itself."
In Spain, meanwhile, McCann is "the number one agency, with an amazing track record, especially in the last few years under Mónica. To be picked to continue that heritage of creative excellence, in my home country, was an opportunity I couldn't pass up".
If you absorb the feedback and change things, they're often much better.
Working in different cultures definitely makes you more agile.
One of his tasks is expressed by his title: integration. "McCann Spain has an amazingly talented team of more than 600 people, which is huge for the Spanish market. Within that group you have MRM, Momentum, McCann Health, Craft, FutureBrand…all these incredible teams. So my mission is to spark more collaboration between them."
He wants that to happen organically, he adds. "It's not about a corporate email saying 'this is a new process we're going to put in place'. That's not the way I work. What I like to do is put in the same room people with diverse backgrounds, diverse skills, and different ways of looking at things. Whenever I've done that, amazing things have happened."
He observes that the pandemic has already levelled the playing field for collaboration, thanks to the video platforms we all now use. "Everyone has their picture on the screen – and nobody cares where they're sitting. In the old days, one creative would be able to pitch his idea in my office, while another would be on a crackly phone call from India or Brazil. This pandemic has had many negative effects, but to a certain extent it has also enabled a sort of creative equality."
As a well-travelled European with a US Green Card, Emiliano has a naturally "borderless" approach to life. "When you have a multicultural background and you've worked in other markets, it gives you a kind of emotional intelligence that allows you to adapt to different cultures and sensitivities more quickly. But it didn't happen overnight," he stresses.
For example, when he moved from Madrid to Lima, the adaptation process was slower. "It took me almost a year to grasp that Latin America is not an extension of Spain! They happen to speak the same language, but they couldn't be more different. Once it clicked, things became a lot easier. I learned a lot from that experience."
When he moved to Colombia, the adjustment was faster. "Working in different cultures definitely makes you more agile. It makes you more complete as a creative. So I cherish that whole period of my life."
It even prepared him for his new role in Madrid, he adds. "As I'll be working with heterogeneous teams, that openness and adaptability will come in very handy."
Back in his old home town, then – but with a hard-earned collection of new skills.