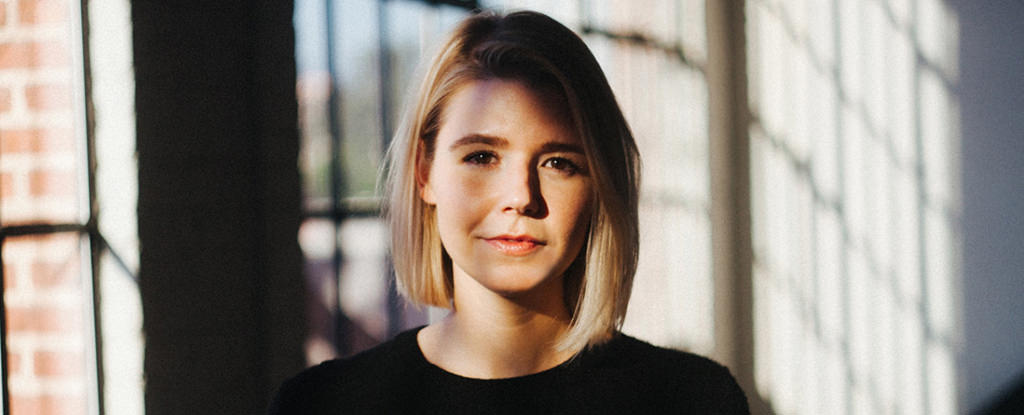 I think the best advertising doesn't feel like advertising. It should be a conversation with the viewer and it should be enjoyable to watch.
Chelsea Steiger has a track record of working at desirable agency brands. After full-time gigs at Y&R New York, The Community and 180LA, she freelanced for the likes of Anomaly, 72andSunny and MullenLowe. So presumably her arrival at Fred & Farid's freshly minted LA branch is a sign that she expects great things of the swashbuckling independent network. But before tackling that question, we took a dive into her past.
You studied advertising at School of Visual Arts in New York, I believe. What was it in your background that prompted you to pursue advertising as a career?
I think I've always been drawn toward art and design. In high school I was always looking for opportunities to dodge traditional classwork in favor of projects and presentations. I was also lucky that my high school had a marketing program that provided the opportunity to get involved in some client work very early on. After that, I started to see advertising as a perfect way to transform my interest in the arts into a viable career path.
Growing up in a relatively small town, I always wanted to make the move to NY to start my life and career. SVA was the perfect place to do that. I dove right into the community there, surrounding myself with like minded creators and really learning the value of a team.
You've worked in both NY and L.A. What's the difference in creative culture in the two cities, from an advertising perspective?
I love both NY and LA. The vibe is very different though. There's a level of intensity in NY that you just don't get in LA. Things move just as fast in the industry but the energy is different. It's always felt a bit lighter here to me which I think I respond better to creatively.
You spent almost three years freelancing. What was it about being a freelance creative that you found attractive?
I was on staff at Y&R, The Community and 180LA for years before going freelance — so it came as a welcome change in pace and schedule. I was able to take time off and travel in between jobs which was a really valuable way to get inspired and re-charge a bit. It also makes it easier to work on side projects. There's definitely upsides and downsides of being freelance but I really liked the opportunity to work on a lot of new projects and change my approach frequently.
Do you have a creative ethos? In other words, what kind of advertising really gets your blood racing?
I think the best advertising doesn't feel like advertising. It should be a conversation with the viewer and it should be enjoyable to watch. I think we're in a really exciting time now where brands are want to be a part of culture. I think advertising is at its best when it's aligned with compelling stories, social issues and beautiful design.
You've worked on many award-winning campaigns. Among them, which two or three are you most proud of?
I'm really proud of the work we did for Expedia and St. Jude Children's Hospital. Both of the projects were fueled by the desire to do good and it made for such a humbling experience. Not only were the campaigns well received, but they also had such an impact on the children within the hospital.
How did your new appointment with FF happen? As an agency does it feel very European to you?
When I first met with Fred in LA I was pretty close-minded to the idea of taking on a full-time gig. The freelance lifestyle was working well for me and I knew it was going to take a very special agency to give it up. But everything he said just felt right. He immediately won me over with his passion and vision for the agency. I loved that he wanted to keep things small, that he was open to an East Side location and that the creative really did come first. It's obvious that both Fred and Farid really care about all of their clients and projects and I think that's reflected in all of the work that's come out of FF.
Imagine I'm a client: tell me in plain English why I should pick FF Los Angeles...
Fred would say "there's a lot of things data can buy. For everything else, there's FF". I think agencies have grown into these big, cold machines fueled by analytics and testing. There's certainly a place for that but it's not our approach. We develop creative from the ground up based on what we think and feel. We pour our whole heart into the projects that we create. If we have an emotional connection to the work we think the consumer will also have an emotional connection to the work.
We're also a small agency and we're proud to be a small agency. Being small allows us to really focus our energy on what matters most: making incredible work for our clients.
Questions posed by Mark Tungate, editorial director