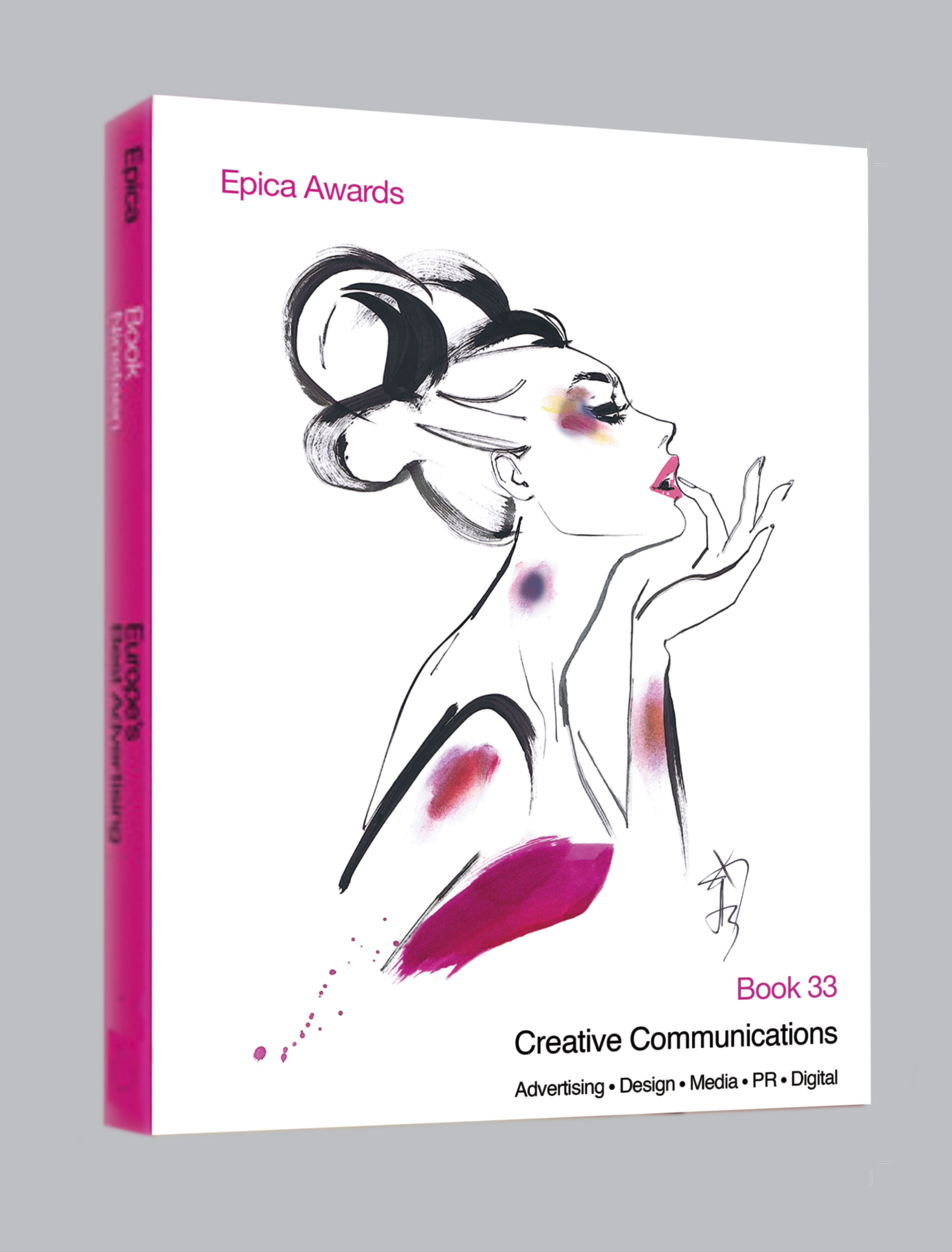 A first for Portugal and for young agency Coming Soon.
A print advertisement for the Portuguese footwear brand Josefinas will feature on the cover of the annual Epica Book. Due to be released this autumn, the book will feature all the 2019 winners and selected high scoring entrants.
The cover image is part of the "Excuses" campaign to raise awareness of domestic violence. It was created by the agency Coming Soon in collaboration with the illustrator Jacqueline Bissett.
Pedro Bexiga, co-creator of the campaign and founder of the agency that launched in 2018, says: "This is a huge honour, especially for an agency that is so new. Epica is one of those books that any creative has on the table as a benchmark for his work, especially the creatives of my generation. To be on the cover of such a book is a dream come true."
Marcelo Lourenço, also a co-creator of the campaign, comments: "Our motto at Coming Soon is that the real credit always belongs to the client. Thanks to Maria Cunha and Sofia Oliveira, our clients at Josefinas, who believed in the idea from the start. Another key factor was Jacqueline Bissett's incredible talent. She was the artist responsible for the illustrations, and embraced the campaign from the beginning."
Founded in 1987, the Epica Awards is the only global creative prize judged exclusively by journalists who write about the industry, and is both independent and impartial.
Epica's editorial director Mark Tungate, who is also the editor of the Epica Book, said: "The 'Excuses' campaign sums up the best in our industry, combining creativity, craft and elegance with topicality taken straight from the headlines. It was a natural choice for our cover."