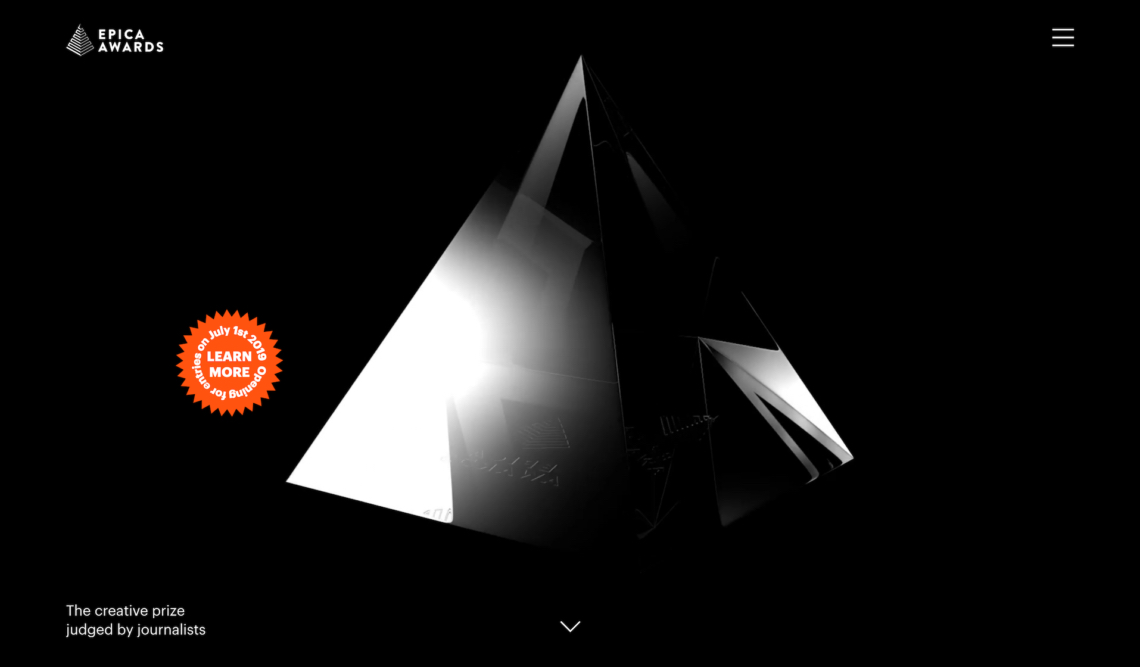 Epica has revealed a brand new website designed by Lithuanian studio and former Epica winners Godspeed Branding.
Tomas Ramanauskas, co-founder of Godspeed Branding, explained: "We decided to go epic for Epica. First, we've focused on brand assets: a striking award—a glass pyramid. It became the focal point of the website, a spinning object of fetish. Then we've taken Epica's main brand colour and made it rule their web look—all of it turning black."
Dovydas Stonkus, Head of design, Godspeed Branding, added:
"We've worked really hard on the practical things: a refreshed UX, fewer pages, responsive design, quicker access of information. Our design team used animation to make browsing a smooth, seamless experience. The creative process was exceptionally smooth since we knew the Epica Awards very well and had a clear vision of how we would like to make them look. Great communication with the Epica team helped tremendously."