If you're not an advertising or journalism historian, it's unlikely you've heard of Charles-Louis Havas, who founded his eponymous news agency in Paris in 1835. It later became Agence France-Presse – the world's oldest news agency – while its advertising arm went on to live a separate and very different life, with a book-worthy number of twists and turns.

Today, Havas Worldwide is a true media and communications empire, some of whose entities are brand names in their own right: BETC and Buzzman to name just two. Both those agencies were impressive performers in the 2020 Epica Awards.
Let's take BETC for starters. One of its iconic clients is the French fashion and sportswear brand Lacoste. Work for the brand reaped Gold in two very different categories. The first was a powerful film, "Crocodile Inside", which depicted a couple breaking up and then reconciling through the visual metaphor of a building that tears itself apart. The second, "Crocodile Free", was a far broader communications operation, which involved replacing the brand's crocodile logo with ten endangered species in its shops – physical and digital – films and digital out-of-home. Even brand ambassador Novak Djokovic took part by wearing an outfit branded with a Hawaiian monk seal during the ATP Masters tennis tournament in Rome.

And by the way, BETC also won a Silver with "Rebuild the World", for Lego, which used a wide range of media to show kids how their creativity could contribute to a better future. Or to quote the agency itself, "to un-build what's not working, and rebuild it better".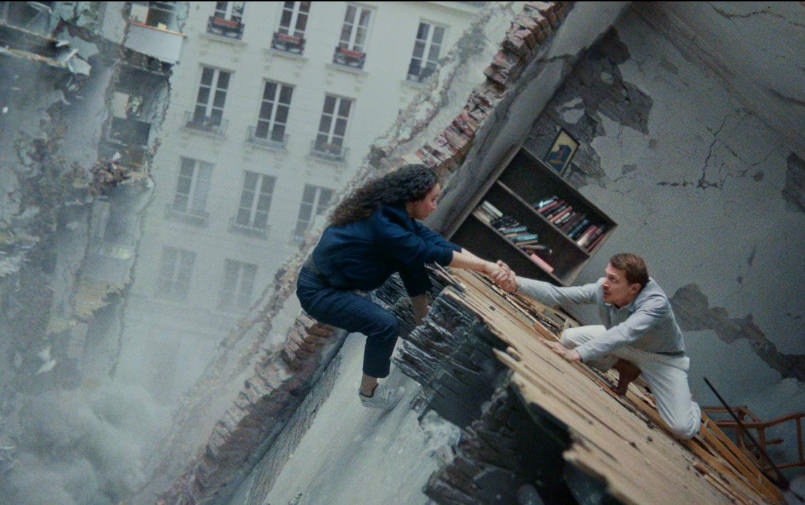 Another member of the Havas stable, Buzzman, is known for irreverent and innovative work, especially in the digital sphere. And yet here it won five awards – including two Golds – for what was essentially a long copy print campaign for Burger King. Headlined "Order From McDonald's", it urged consumers to support ALL food chains and their "thousands of staff" by ordering takeaway meals during lockdown. The apparently classic print campaign also reaped plenty of earned media, underlining the smart strategy behind the words.
But let's not leave out Havas Montreal, which scored a Bronze with its darkly amusing "Cough" radio campaign for throat lozenges. It featured people begging to be released from various circumstances – a tanning bed, "playful" handcuffs in the bedroom, and even their office at work – after they had alarmed people by coughing and were forcibly quarantined. Because "you don't want to be coughing in 2020". Maybe you don't want to be coughing – but plenty of agencies wanted to be creative, and to celebrate the power of creativity, as the 2020 Epica Awards demonstrated.