The Moving Picture Company does not look like a magic box – but that's exactly what it is. Working within this imposing, warren-like building on London's Wardour Street are perhaps the industry's foremost experts in creating realistic versions of imagined worlds (or imagined versions of the real world).
For Hennessy XO cognac it created seven of them. Directed by Sir Ridley Scott, "The Seven Worlds" evokes the cognac's seven "tasting notes". The names themselves are evocative, from Sweet Notes to Infinite Echo. But the film is a voyage through a spectacular multiverse.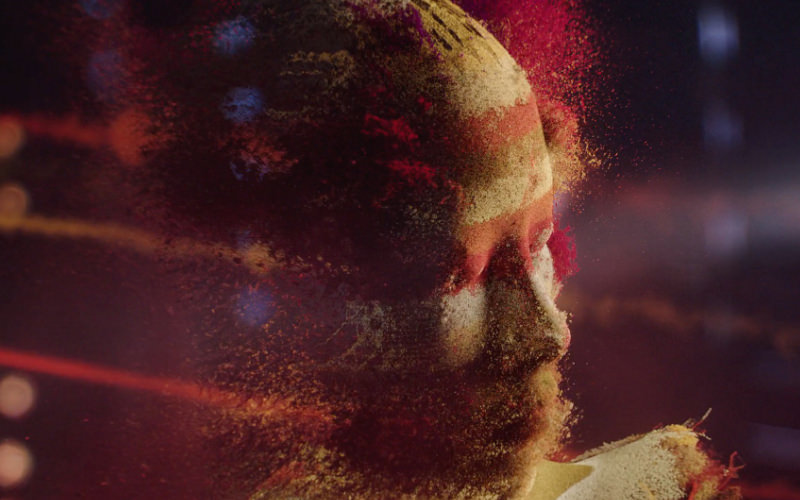 One blustery February morning I had a ticket to the magic box – in the form of a conversation with managing director Jonathan Davies and creative director Carsten Keller.

The journey to "The Seven Worlds" began in early 2018, they told me. "When I was first contacted by RSA [Ridley Scott's production company], I didn't really believe it was going to happen." Jonathan admits. "I thought, 'Hennessy? Ridley Scott? Really?' Partly because at that time he hadn't made an ad for 15 years."
The project began to look more concrete when creative agency DDB Paris joined the conversation. One thing they all agreed on was that the production was going to be lavish. "It still felt too good to be true, but the project gathered momentum, to the point that we started doing some concept work and art direction," says Jonathan.
Carsten recalls: "There was a written script from DDB and some beautiful hand-drawn storyboards from Ridley. So our art director Ryan Jefferson Hays worked with Ridley to bring those hand-drawn images into the real world."
As Carsten points out, the commercial was part of a series: Hennessy and DDB had already made an opulent film about the tasting notes with "Drive" director Nicolas Winding Refn in 2016. The names of the notes don't change, so the challenge for each director is to provide a new interpretation of, for example, "Wood Crunches". For the latter, Ridley Scott had drawn a tree-like character, which got the wizards of MPC asking themselves the questions so particular to their craft.

"We had to determine what this wooden figure would look like if it really existed," says Carsten. "The one that Ridley painted looked stunning, but it also raised a lot of questions about the structure, the material. Is it wiry? Is it made out of leaves?"

These and similar questions evolved into a book containing colour palettes, textures and visuals for each "chapter" of the film, from the look of the "Flowing Flame" to the design of a Mobius-inspired glider. This bible for a surreal universe was a close collaboration between Ridley, his production designer Marc Holmes, and Ryan.

"The book gave us something to lean on as we brought these worlds to life," says Carsten. "Ryan was crucial to finding real-world references to the elements, so that we in CG could say, 'That's the look we have to get'. Because it's very hard to go from a drawing straight to a photo-real render."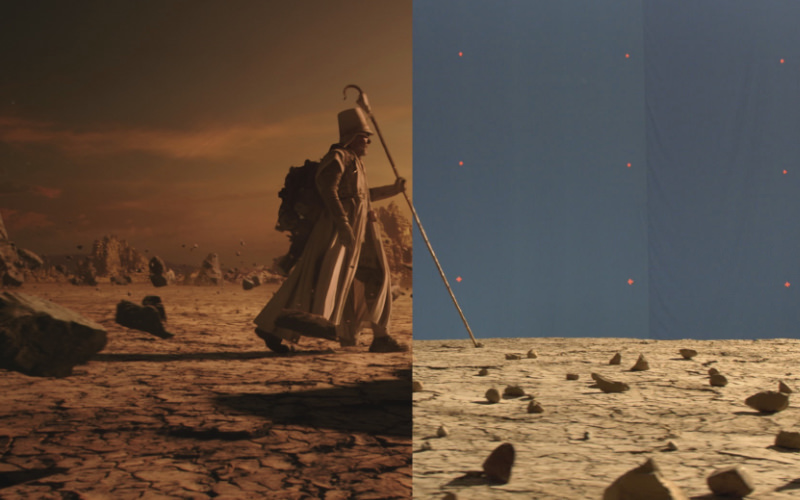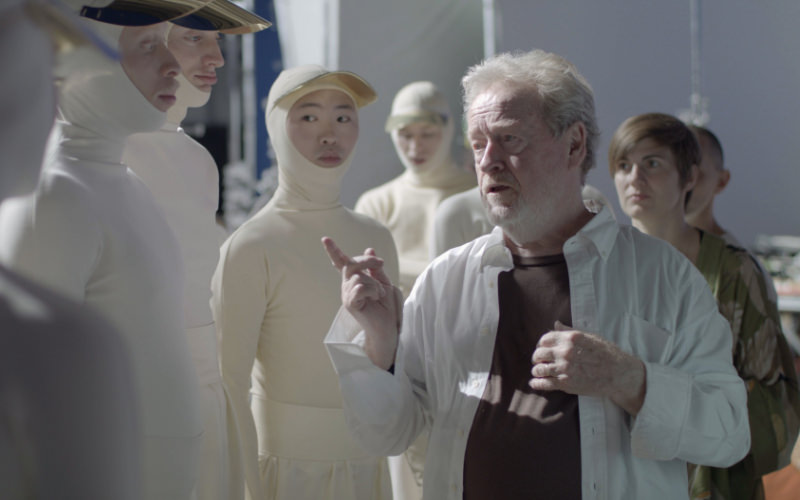 The long discussion up front gave MPC more chance to influence the look of the piece. Usually the brief is clear-cut, says Carsten, giving the example of a photo-realistic ostrich for a Samsung spot. "The director gives you a picture and says, 'This is the ostrich I want.' You have a clear objective. But when you start imagining woodland figures made out of leaves…"

The book was distilled into its most striking imagery, all of which found its way into the final treatment that Ridley Scott presented to Hennessy. Shooting began in June 2018 and the film was completed by November – although it first aired during the Oscars in February the next year. Since DDB gave the director almost complete creative freedom, the finished product was very much "A Ridley Scott Film".

"Normally we don't have the luxury of working on something so conceptual," Jonathan observes. "Because nobody really makes big, flamboyant ads like that any more. And of course it has that unmistakable Ridley Scott stamp."

Scott is an artist in the literal sense. When he gave feedback on the Hennessy film, he would draw his vision of the scene, says Carsten. "For almost every shot he creates a picture containing his changes. He looks at the monitor, then he says, 'OK, this is what it needs to look like.' And over one hour he gives you 40 beautiful A4-sized drawings."
The director works fast, says Carsten, because he already has 90 per cent of the film in his head. And he shoots each scene on multiple cameras, removing the need for several takes. If that wasn't impressive enough, he edits in real time too. This efficiency, along with his artistry, has kept him in the top tier of Hollywood's most prized directors.

Both Carsten and Jonathan agree that working with Scott on the Hennessy project was a career high. Carsten sums up the film's winning ingredients: "A solid idea from the agency, paired with visuals based on Ridley's briefings to us, phenomenal storytelling – and of course really strong direction."
This article appears in the Epica Book 33, to be published in September 2020 and featuring all the winners and selected high-scoring entries from the previous year's awards.