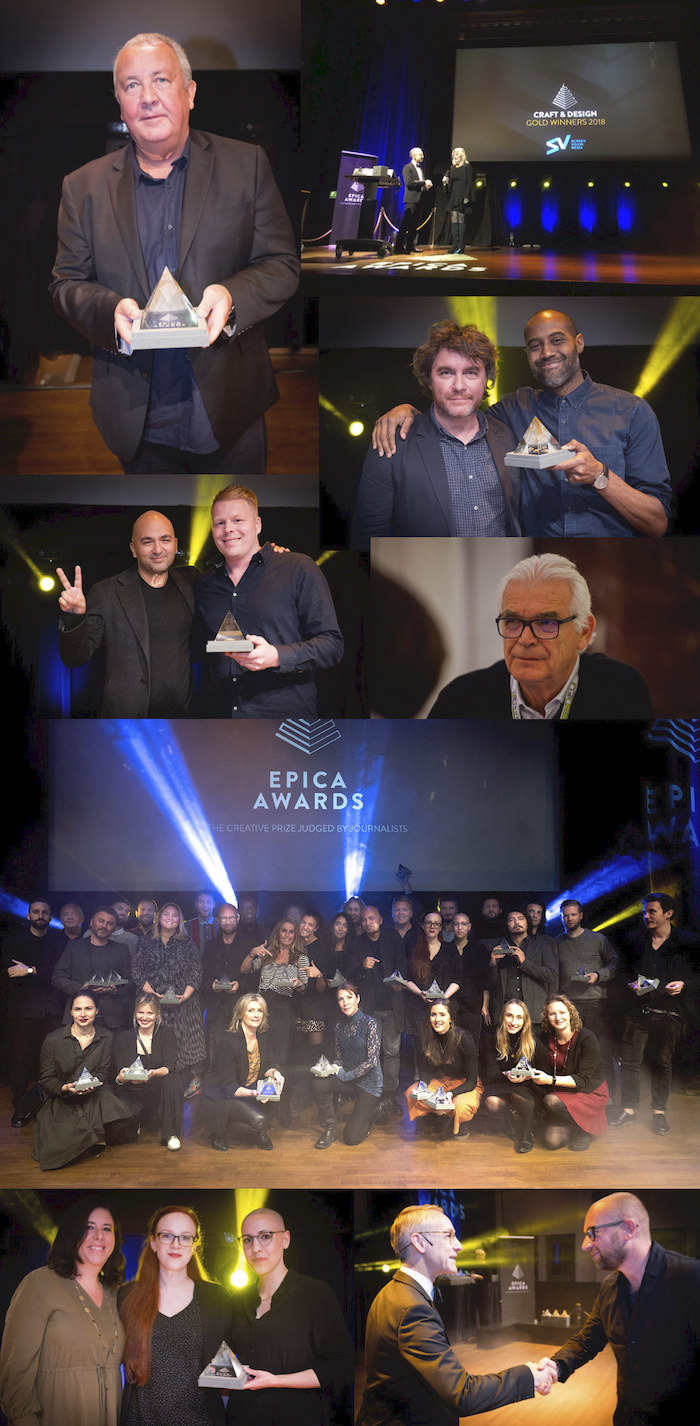 The Epica Awards returned to Amsterdam, a regular haunt for the show and the source of an astonishing amount of creative talent. This year's ceremony took place at the Royal Tropical Institute or KIT (Koninklijk Instituut voor de Tropen), a fabulous 19th century building. Among this year's highlights were our new Responsibility Grand Prix – awarded to McCann Worldgroup – and the first Creative Leaders' Tribute, which went to Leo Burnett creative supremo Mark Tutssel. Members of our press jury and many winners packed the room.

The ceremony was preceded as usual by our annual Creative Circle conference, which this year had the provocative theme of "Will Responsibility Kill Creativity?" Agencies, clients and journalists met to discuss the ethics of advertising in a series of talks and round tables. The event was generally felt to have been one of the best in Epica's recent history, resulting in the decision to return to Amsterdam the following year.


In the 2018 Epica Awards there were Grand Prix winners from the United States, Italy, Ireland, Germany and Japan. You'll find full details of all the main winners on the results page.
Summing up the awards, Jury President Tony Chambers, former editor-in-chief and creative director of Wallpaper*, who recently launched his own consultancy TC&Friends, said: "I was astonished by the overall quality of the work, as well as the innovation and wit on offer. There were strong contenders in each category and it was always hard to choose one clear winner."

Epica received 4020 entries from 69 countries, a 20% increase on the previous year despite difficult market conditions. This was driven by the return of the Publicis Group networks, plus an enthusiastic response from Germany and Latin America. Indeed, the highest number of entries came from Germany, followed by the United States and France. New countries this year included Iran and Morocco. In terms of networks, BBDO and McCann Worldgroup were particularly well represented. France was top in the country rankings with 53 awards including 12 Golds.